Ready to check out this week's best new android apps of the week. Well, we got new music player(JOOX Music), photography app(Shift), Voice Messenger(YoTalk) and more. Drop your favorite new android app name in the comment section below.

Advertisement:

Shift
Until now, photo filters have been limited to what someone else has created for you. Shift lets you create your own personal photo filters with one tap of a button. Shuffle through an endless combination of textures, colors, and blends to produce stylish effects like gritty textures, vintage, light leaks, and high contrast black and whites.
Category: Photography
Requires: Android 4.1 & above
Developer: Pixite LLC
JOOX Music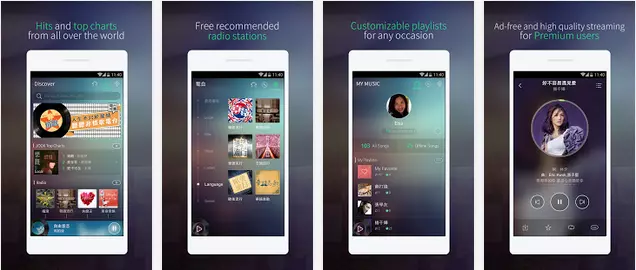 JOOX is a FREE music app made for music lovers like you. With an extensive library of hits from all over the world, JOOX connects you to your favorite artists, songs, albums and personalized playlists. Discover great new music with recommended songs and radio stations that fit your taste and mood. Rock out with JOOX! Music has never sounded this good.
Category: Music & Audio
Requires: Android 2.3.3 & above
Developer: Tencent Mobility Limited
Equalizer & Bass Booster

Improve the sound quality of your android device with the first true global Equalizer, Bass Booster and Virtualizer. Make your android device sounds like never before.
Equalizer & Bass Booster is a volume slider with live music stereo led VU meter and five band Equalizer with Bass Booster and Virtualizer effects.
Category: Music & Audio
Requires: Android 2.3 & above
Developer: KX.AppTeam
Launcher Lab

Launcher Lab provides an ultimate way to customize your Android home screens. You can design home screens unlimitedly and easily with various editing elements: wallpaper, widgets, text, shape, image, weather, time and etc.
Category: Personalisation
Requires: Android 4.0 & above
Developer: X App Team
Share Apps

Share your favorite apps' installation package(APK Or Link) with your friends by One Click. Share Apps will show the list of all installed apps in your phone. You can share any app via Bluetooth, ShareIt, Gmail, DropBox, Google Drive, Facebook, whatsApp, Line, Viber, WeChat..etc
Category: Tools
Requires: Android 2.2 & above
Developer: Onex Softech
YoTalk – Voice Messenger
The future of mobile messaging! Yotalk is a anonymous and functional voice messenger with group chat support and voice changing feature. You can also send messages to your friends and even modify your voice, which will certainly introduce more variety to your communication! It is important to note that we do NOT store your messages on the server, so you don't need to worry about your messages being listened to by some stranger!
Category: Communication
Requires: Android 2.2 & above
Developer: Nimbus Web Inc
ZERO Communication (SMS)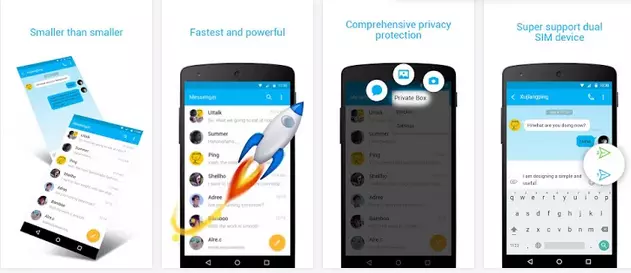 ZERO Communication (SMS) is smaller message products on the Google Play to replace your default SMS and MMS app. It supports dual SIM, private box and MMS Group messaging. Also support popup new messages and block spam messages. Messaging has never been so fast and secure! You can even set individual SMS ringtone for someone. It has matched close in 50 languages.
Category: Communication
Requires: Android 4.0 & above
Developer: Zero Team
Advertisement: