Facebook enables a new feature to all page admins on Facebook. The new update will allow the page admins to choose whether to like and comments on other pages as yourself or as one of the pages you manage.
Advertisement:


How to like or comment on other pages using one of the pages you manage
You can use this new feature from your news feed or by going to the particular page.
Click on the flag icon next to the number of shares, and choose the page you want to use to like or comment.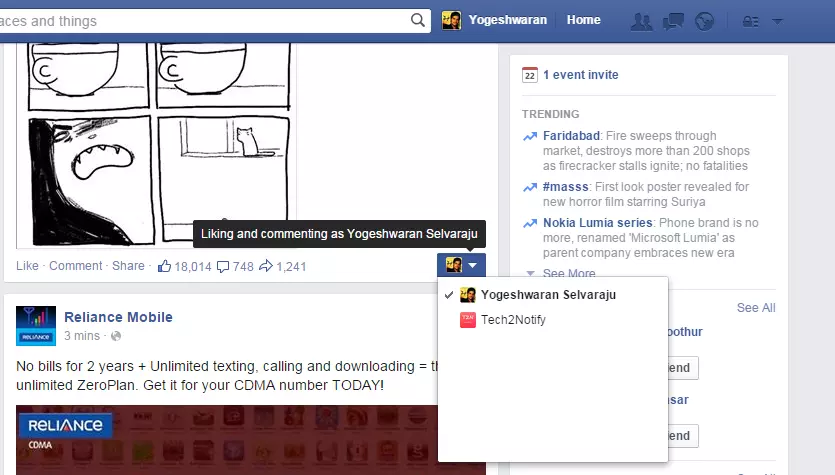 After choosing your page, you can like or comment on other pages and it will be made on your page name only.
You can change back to your profile by clicking the flag icon or just refresh the page.
Each time you've to choose your page to comment or like on different pages.
And this feature is applicable to your own pages too, you comment or like on your own page using another page you manage.
This update seems to be a valid upgrade to all Facebook page admins for promotional purposes. Don't over use it and get your Facebook page blocked or banned 🙂
If you would like to add something more to this notification, please share it in the comment section below.
Advertisement: