Firefox to launch their first Firefox OS devices the ALCATEL ONE TOUCH Fire and the ZTE Open. Firefox had joined hands with Deutsche Telekom and Telefonica to release their own OS based smartphones. It is said to be the cheapest smartphone pricing $90.
Advertisement: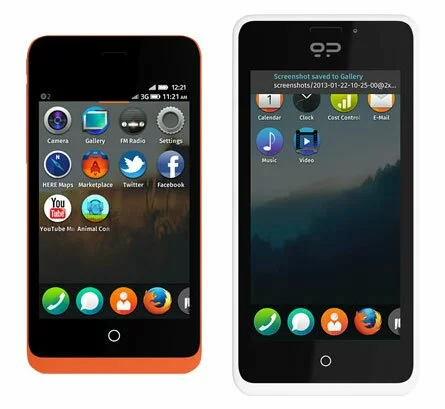 Firefox OS Features

First devices powered completely by Web technologies.

3.5-inch 480×320-pixel touchscreen, 3.2MP camera, 256MB RAM, and 512MB flash memory with a 4GB

microSD

card.
Includes – calls, messaging, email, camera, built-in social features with Facebook and Twitter, Maps with offline capabilities and smart walking, driving and public transit directions, much-loved features like the Firefox Web browser, a new ability to discover one-time use and downloadable apps, Firefox Marketplace and much more.
An adaptive app search that literally transforms the phone to meet your needs at any moment, without the need to download anything. Simply swipe to the right on your Firefox OS phone and start to type what you are interested in to get a whole new customized phone experience based on your needs instantly.
Firefox OS phones come with Firefox Marketplace, which unleashes the power of HTML5 apps on mobile.  Firefox Marketplace offers apps in categories like games, news and media, music and audio, business and productivity – even local and niche topics. Firefox Marketplace includes popular apps such as AccuWeather, EA games like Poppit, Facebook, Nokia HERE Maps, SoundCloud, Terra, Time Out, TMZ and Twitter as well as personally tailored and local apps that will differ by region.
Jay Sullivan, Mozilla Chief Operating Officer says,
"The launch of Firefox OS marks an incredibly exciting time for the Web. Firefox OS powers the first smartphones built entirely on Web technologies and will stimulate an inspiring new wave of innovation for the Web,"
Will it be a better and promising competitor with Android???
Learn more about Firefox OS from the video made by Firefox

SOURCE: Mozilla
More about it on Firefox OS
Advertisement: