Any die hard Super Mario gamers out there? Still playing the good old Super Mario Bros. with that old game chip? Well those chip may got corrupted right now, as my video game got drowned in our stowage by getting a new PC. If you miss those queen saving Bros. Mario & Luigi, and its not too late for anything. Now, we can save the queen via PC too. Full version of the game is available in HTML5 with all those classic music tones, and shortcuts we use to finish off the game quick.
Advertisement: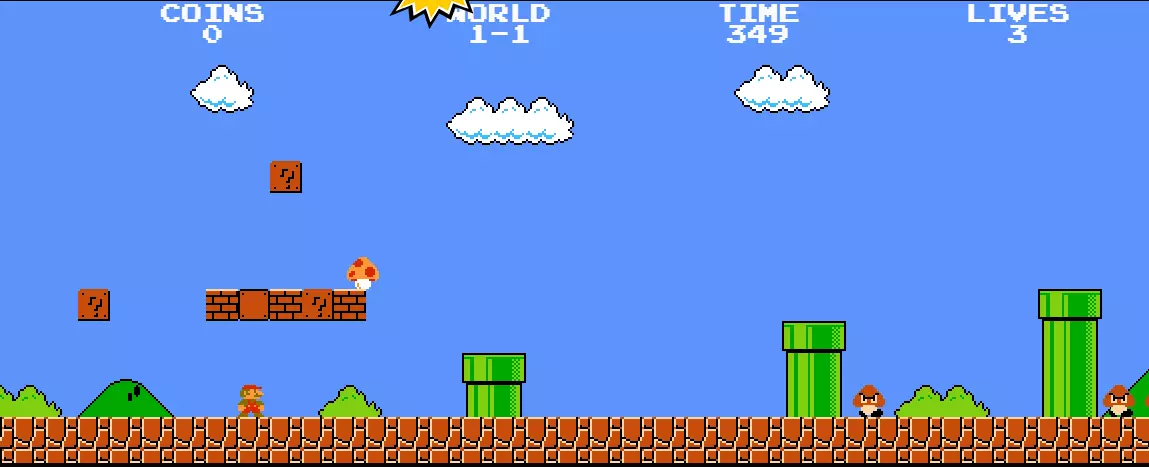 Just launch Google Chrome browser in your PC and visit Fullscreenmario.com to play the game in full screen, and you can enjoy the game with those same levels, music, the time limits, lives, mushrooms, firing, coins, queen and all without any changes. The only change made is in the controlling features while in the past we will be using the joystick but now we will be using keyboard keys to control. Once the page is loaded childhood memories will start rolling out when the game music starts playing, and you can straight away start playing the game once the page is loaded, and there's no hard game controls, and you can notify the controls in homepage itself.
We can create our own maps for the game using a level editor is the additional feature enabled.
Here's the control keys screenshot,
All the credits go to Josh Goldberg for providing the good old game back to us. And now this game can be known to all kids, while it is said to be "only 90's kids will know this game."
Here's the link to Visit Fullscreenmario.com to play Super Mario Bros.
Lets save the queen from the dragon once again Bros.
About The Brand:

Official site: http://www.nintendo.com
Super Mario Bros. is a 1985 platform video game developed by Nintendo, Read more here


Advertisement: