Cover team helps us to find the right apps at the right time. And now the team finds the right place to join at the right time. Yes, Twitter acquires Cover. Cover app was launched in October, due to its unequaled features it gains quick users and make's users lives easier. Now, it shelters at the nest of blue bird. Lets wait & feel, what kind of changes the acquisition would bring us?
Advertisement:

Here's the pictorial representation about the acquisition shared by Cover,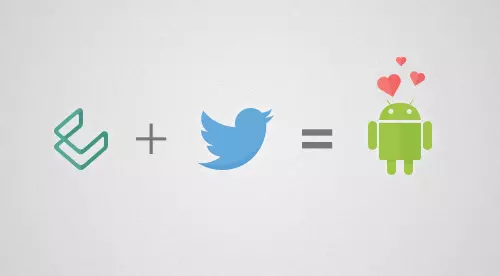 Cover team blogs about the acquisition on their blog,
It's been an incredible journey, a journey that we're excited to announce is taking a turn today as we bring the Cover team to Twitter to take these ideas even further.

Twitter, like Cover, believes in the incredible potential of Android. They share our vision that smartphones can be a lot smarter — more useful and more contextual — and together we're going to make that happen. We'll be building upon a lot of what makes Cover great, and we're thrilled to create something even better at Twitter.

Thanks to all of you who beta tested our app, provided feedback, and helped us build Cover into what it is today. We're excited for this next chapter and can't wait for you all to try out what's next.
Cover team mentions that, "For now, Cover will remain available in the Play Store while we focus our attention on our work at Twitter. If that changes down the road, we'll provide another update here". So hurry up before the official play store link goes down. If you didn't check out how Cover screen works? Use the link below to download, and feel the uniqueness of it from other lock screens. You may grasp the motive behind the acquiring by using cover app on your smartphone 😉
Here's the link to download Cover from Play Store.
If you would like to add something to this notification, please share it with us in the comment section.
SOURCE: Cover's blog
Advertisement: