BBM was a hot trending topic in the year 2013, since it was the first official Blackberry application for Android and iOS based smartphones. There has been a long waiting list to use the application since its initial release, and users need to get invite mail from Blackberry to activate the application. A week later it was available to all which doesn't require any invitation mail to activate the application.

Advertisement:

Initially, users need to share their BBM pin to connect with others, as there is no find friend feature available in the initial release, which makes users to limit their friend list in BBM. And from today, you can improve your friends count in BBM.
Jeff Gadway, BBM product head, announces the latest update for BBM on Android and iPhone users that, "BBM now includes a new Find Friends feature that allows you to discover people you know that are also using BBM and invite them to your BBM contact list, from within the app."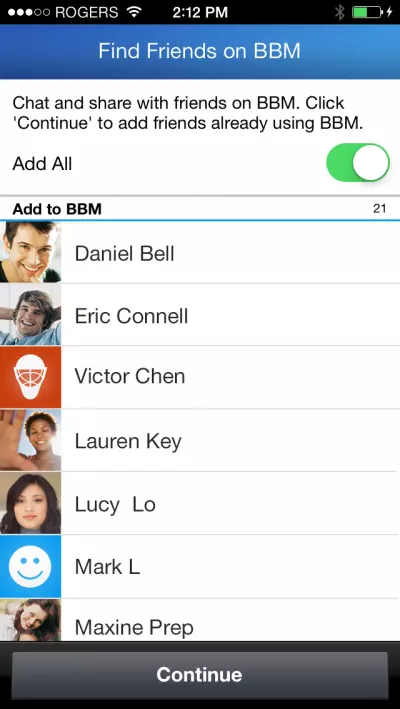 You need to invite your phone contact list friends, as the Find Friends feature will detect which contacts in your Smartphone's contact list are already using BBM, and allow you to quickly send them an invite to join your BBM contact list. For those contacts that don't yet have BBM, you can invite them to download the app with an email or SMS invite.
The find friend feature will attract more users to use BBM, the people one who has uninstalled BBM from their Smartphone will install the application once again only because of this find friend feature. Jeff mentioned that the app update may take over 24 hours to appear on your device. So wait till the update reaches your Smartphone.
Here's the link to download BBM for Android & iOS devices.
If you would like to add something more to this notification, please share it in the comment box.
SOURCE: Blackberry Blog
Advertisement: