We always wish for an undo button in our life, to rewrite the downfall moments. However it is not possible to undo our life, until someone finds out a real time travel machine. But you can undo few things, which helps you to get rid of future downfall. Such as messaging a mistyped contact would create such a mess in our life, which can happen to anyone, anytime and anywhere. Before that happens find out how to undo last sent email. Do make use of Undo Send option to edit sent email in Gmail
Advertisement:

Open any web browser on your PC and go to http://gmail.com/
Once you log-in to your Gmail account using your ID and password, click on the gear icon in top right corner and choose Settings option.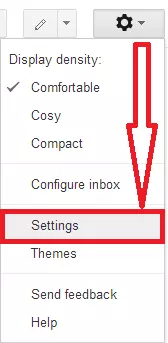 Now, click on Labs tab and scroll down till you find Undo Send option.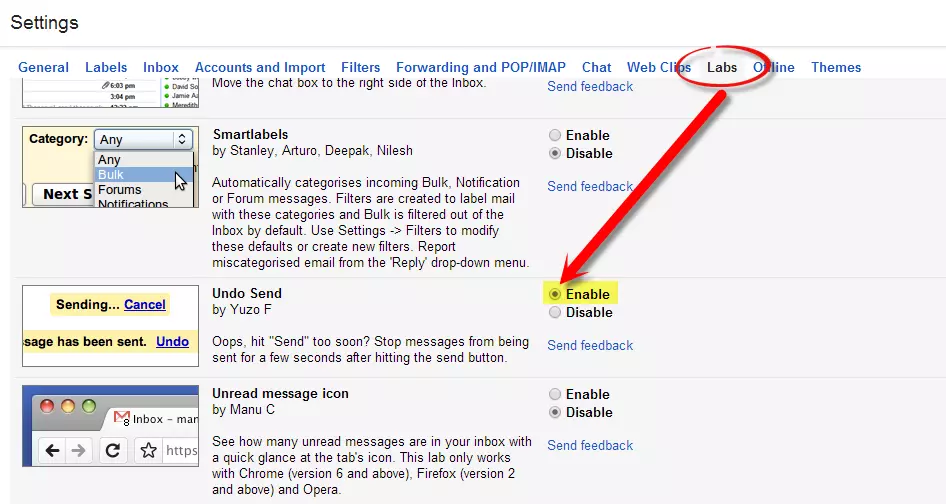 Click on "Enabled" option and save the changes made.
That's it! Undo option is now enabled to your Gmail account.
Once you hit the Send button, you would get Undo option in the top center. By clicking on "Undo" you can edit your last sent mail.

If you missed to click on "Undo", get ready with an apology or resignation letter.
You can also edit the time limit for undo option by reaching Setting —> General —> undo send

After changing the time period, don't forget to click on "Save Changes" button to save the changes made.
If you would like to add something to this notification, please share it with us in the comment section.
Advertisement: