Bored! & annoyed of a same post repeatedly posted on your Google+ stream from any page or person. And if you don't like to read certain posts from particular page or person, you can neglect it by simple method by notifying this post,
Advertisement:

Go to Google+, sign in to your account.
Now, create a new circle and name the circle as you wish(I named it "KEEP OUT").
Add pages and persons to the circle, whose post you want to ignore.

After adding, go to Home, click "More" below the search box and select the circle you've created.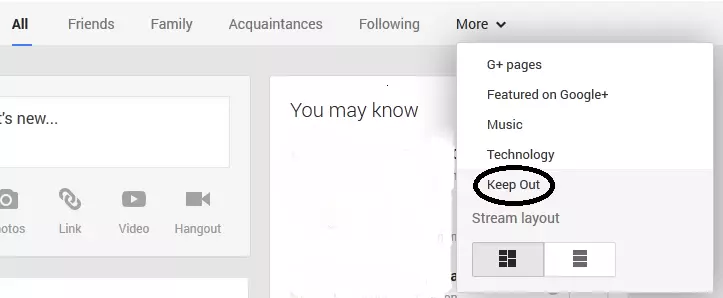 Click the gear icon from the "In this circle" box and uncheck "Show posts in Home stream".

Now everything is done, and you can further add people or pages to the circle. If you add someone to multiple circles and at least one of the circles had above "Ignore" option, you'll no longer see the posts.
Advertisement: