It's official! Moto X and Moto G devices will get Android L update once it is available. Wait for the news is over, and the wait for the update starts from now on.
Advertisement:

Motorola's customer support representative, Kristina has confirmed about the Android L update for Moto X and Moto G devices. Few additional info from the conversation that Android L update for Moto E device is not yet available for now. So Moto E users need to wait few more days to hear it from the Motorola's officials.
Eventhough the words from customer support is not so reliable at any point, we need to wait for the official announcement. Till then find out the  best features available on Android L,
Here are the screenshots confirming about the update,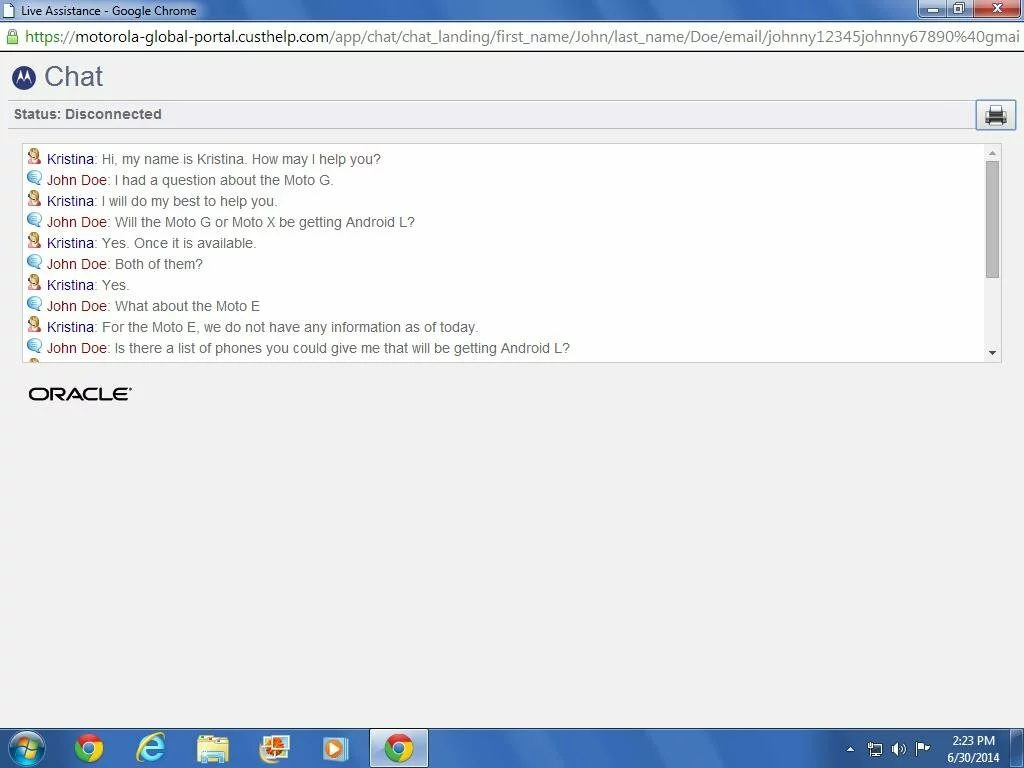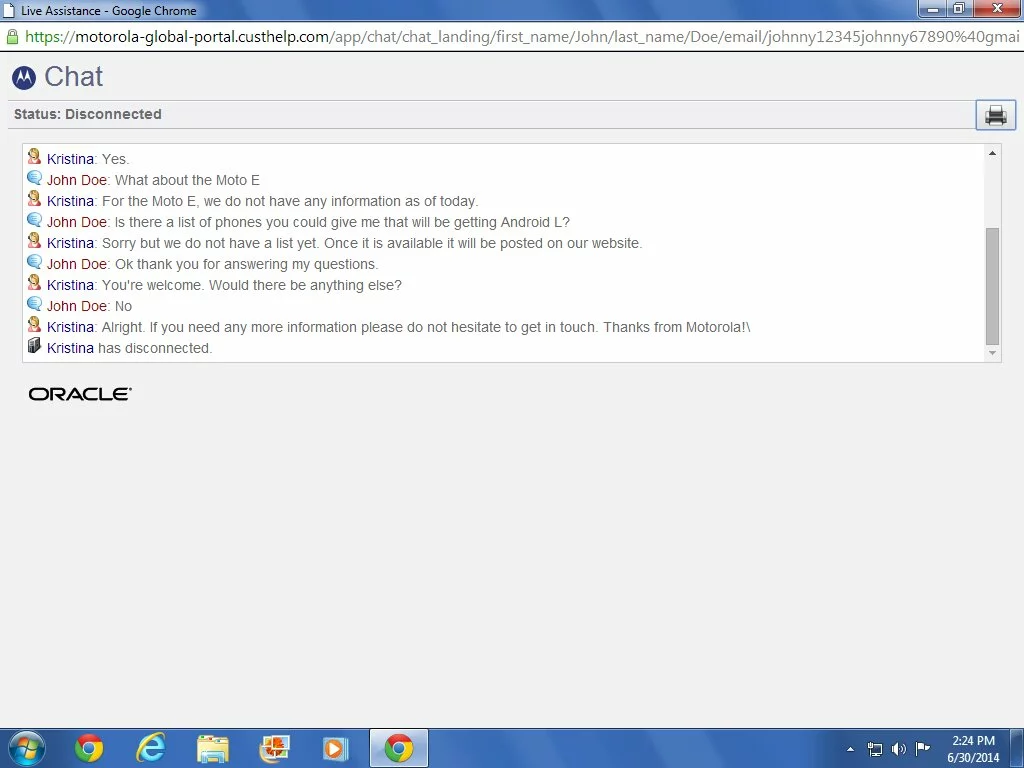 If you would like to add something to this notification, please share it with us in the comment section.
SOURCE: Androidorgin
Advertisement: