On October 1, 2014, Windows 10 Technical preview was available for download. If you missed it, you can download Windows 10 technical preview ISO file from here. There are few skin pack devotees out there on the internet world who always try to worship the skin pack first and then the OS. If you're here to transform your Windows 7/8/8.1 PC into Windows 10 using skin pack then let get started. No need to worry about the skin pack file size its just 16MB, not 3GB.
Advertisement:

Here's the sneak peak of Windows 10 skin pack installed to my PC(P.S: I'm one among the devotees),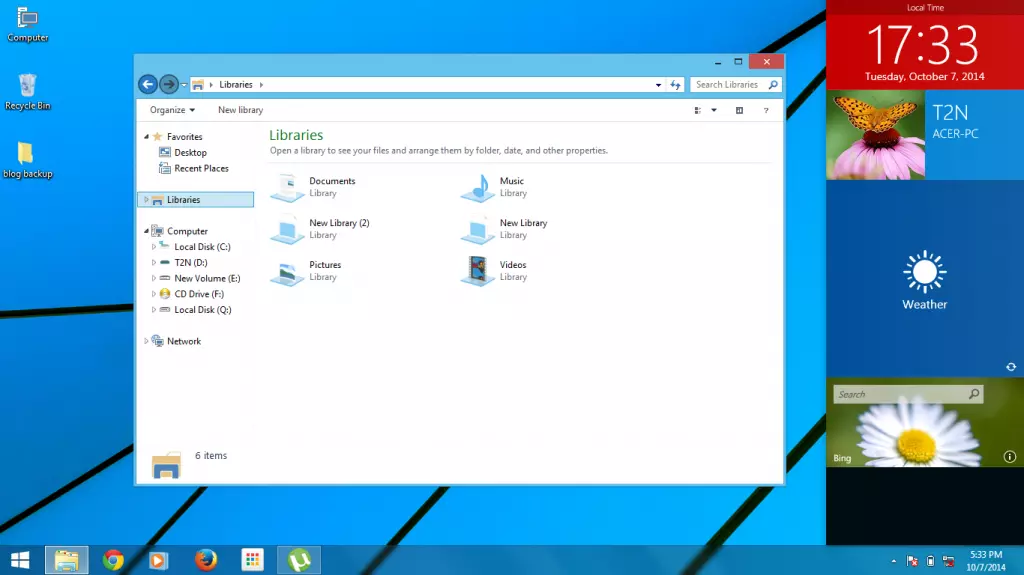 Go to http://skinpack.com and download the Windows 10 skin pack to your computer. If your computer runs on Windows XP you can download the skin pack file from here. Once the skin pack is downloaded, extract the file and run the application. And follow the old school procedures we do to install an app.
Note : Skin Packs installer have easy and safe install option, Please uninstall old or other version of skin packs before installing the new one.
Wait till the skin pack gets installed completely, it takes about 3 mins on my side.
Once installation completes, your Windows 7/8/8.1 will transform into Windows 10. No reboot required after the installation. That's it! Transformation process is completed and you can start exploring the new skin pack installed to your PC. If your theme not changed you need to install UXTheme patcher from here.
If you find any glitches or error in the skin pack, do comment it below or take it to the developer's contact us page. Don't forget to share your comments about the new skin pack Windows 10 on your PC.
Here's the link to download Windows 10 skin pack.
SOURCE:

 Skinpack
Advertisement: