Today's hottest trending & been sharing post in the internet  is "NSA(National Security Agency) can access your data on smartphones" and it equally matches with the news about iPhone 5s & 5c upcoming launch. Have you notified about your privacy issues due to NSA? If not here it is,
Advertisement:

German weekly news Der Spiegel had recently reported that, "the US intelligence agency has the capability of tapping user data from the iPhone, devices using Android as well as BlackBerry, a system previously believed to be highly secure." And they had referred that NSA can tap most sensitive data held on your smart phones like contact lists, SMS traffic, notes and location information about where a user is. And NSA had set up a specific group to access these data's secretly.
Regarding this issue an enigma iPhone app, which is weird and invisible(no info available about the app) had been discovered by James Ball, Data editor at Guardian. James had found this unnamed app recently in his iPhone, and he had tweeted about the app with screenshots on his twitter page.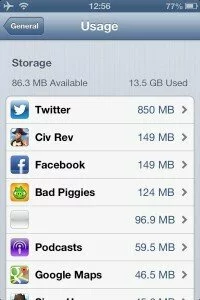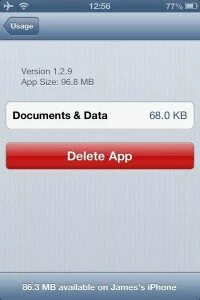 This is not a new issue, in May 2009 NSA were unable to access some information on BlackBerry phones for about a year after the Canadian manufacturer began using a new method to compress the data. Later they had cracked and celebrated with the word, "champagne!". And BlackBerry officials stated, "It is not for us to comment on media reports regarding alleged government surveillance of telecommunications traffic."
Spiegel has a document about this tapping issue as they were been in close contact with Edward Snowden who has published several info about NSA in Spiegel, and they will be publishing a full article about this soon.
What's your view about this?
VERDICT: I'm set free and glad that I'm secure by having my own Nokia basic model. No one can break or crack it 😉 . And what about your smartphone and data stored in it. Important thing is if you lost your smartphone or data stored in it just don't worry, contact NSA officials and get a backup of the lost details (just for gags, no issues 🙂 )
SOURCE: Spiegel
Advertisement: