YouTube is now experimenting new desktop interface with buttons. About, Share and Add to tabs in the right side are changed into buttons and placed in the left side below the subscribe button. The likes and dislikes buttons in the left are merged with number of like & dislikes, to like the video you need to click the thumbs up button in the right. The options like transcript, statistics and report options are moved to new More button.
Advertisement:

YouTube Now:
You can see tabs with About, Share, Add to, Statistics, etc in the right side. And the like and dislike button in the left.

YouTube's New Buttons:
You can see the new buttons below the subscribe button, and differences are visually notable. There's no like and dislike buttons in the left. About tab is missing!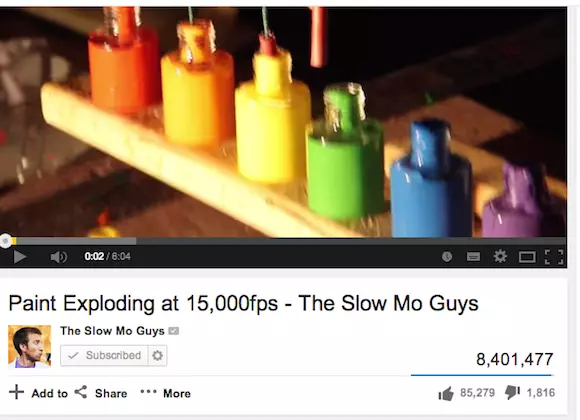 To give a like for the video, click the thumbs up buttons below the number of likes & dislikes. In a same way to dislike, click the thumbs down button.

To report a video, check statistics of the video you must click the new More button.

The new Share & Add to buttons with unchanged functions.

Thanks to Googlesystem for noticing the changes made and you can check their blog to notice YouTube's new desktop interface.
If you would like to add something to this notification, please share us in the comment section.
SOURCE: Googlesystem
Advertisement: