The year 2013 is gonna end in few days, and there will be lots of buzz will be spreading like top 10 videos, tweets, status update and more in coming days. Before the buzz start spreading wild we would like to take part with those rivals. Lets start with the popular topic of the year is Android, where Android powered smartphones earned lot of turn over than the previous years. Count of Android apps in Play store had increased a lot, and it had surpassed the no. of apps in iTunes. Finding out best of those apps is not an easy one, recently Google listed out best 10 Android apps in play store. Here are the best 10 Android apps,
Timely Alarm Clock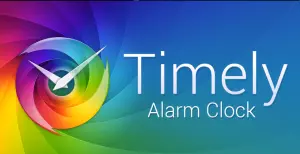 Timely Alarm Clock is a revolutionary alarm clock ever used in any Android device featuring stunning new UI, cloud integration, synchronizing alarms and many colorful effects. Once you give a try with this app you wont think of any secondary apps to use, and it got many customizable designs as you can choose it based on your taste.
Download Timely Alarm Clock From Play Store.[FREE]
Comics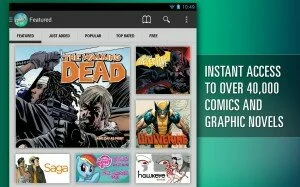 There is no age limit to read and enjoy comics. Nowadays we don't have time to reach book shop and buy our favorite comic books from there. Since we can read all types document file in our smartphone itself you can get our favorite comics from one stop app. Its a go green method too, as we can save trees from cutting down for production of papers.
Download Comics From Play Store.[FREE]
Avocado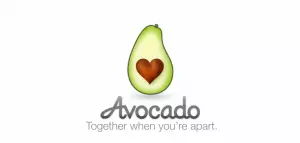 Avocado is a yet messaging app for Android smartphones, but this is a special one for couples. Its the private, secure app to send messages, share calenders and lists, photos and more. Avocado will get you closer with your loved ones.
Download Avocado From Play Store.[FREE]
Expedia Hotels & Flights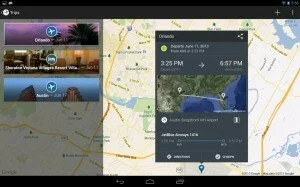 Expedia Hotels & Flights is a must app for regular travelers, as it got lots of features to help you out while traveling. Its an Editor's Choice app in Play Store. You can also find the best flight to reach your destination.
Download Expedia Hotels & Flights From Play Store.[FREE]
Poweramp Music Player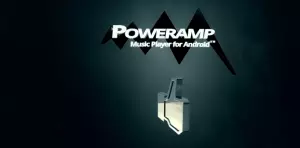 Poweramp is the best music player ever I had used in Android smartphone, it doesn't fail at any moment. It got lot more features than other music players for Android. The best feature I loved in this app is the equalizer setting.
Download Poweramp Music Player Trail From Play Store.[FREE]
Download Poweramp Music Player From Play Store.[PAID]
Noom Weight Loss Coach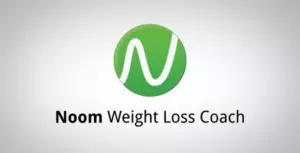 If you would to loss weight then try out this app which would help out effectively to control your diet daily. It acts as a coach and helps you to form healthy habits from daily habits. 9 out of 10 active noom users losses weight.
Download Noom Weight Loss Coach From Play Store.[FREE]
ColorNote Notepad Notes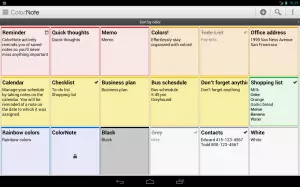 ColorNote will help you out in remembering daily schedules. It acts as a good reminding machine in smartphones. You can also take notes using color note. color note widget also available for usage. Can organize notes colorful.
Download ColorNote Notepad Notes From Play Store.[FREE]
Duolingo: Learn Languages Free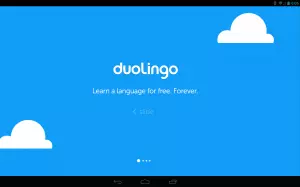 If you would like to learn a new language for free using your smartphone then give a try with Duolingo app. It got some unique features to teach us a new language effectively and efficiently to its users. Learn new language, learn a new culture.
Download Duolingo: Learn Languages Free From Play Store.[FREE]
Pixlr Express – photo editing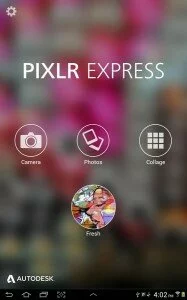 Pixlr Express is a photo editing coded by Autodesk. Pixlr is an advanced photo editing app than other photo editing app available for Android smartphones. You can easily crop, resize, remove red-eye, whiten teeth and more features to make your picture looks more appealable.
Download Pixlr Express – photo editing From Play Store.[FREE]
Allthecooks Recipes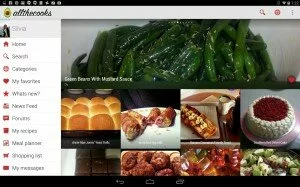 Allthecooks Recipes will be an all time favorite app for food lovers, who love to cook and eat a variety of dishes. By using Allthecooks Recipes app in your smartphone you don't need to go around any place to get a cook book, Allthecooks Recipes will help you out with the variety of dishes.
Download Allthecooks Recipes From Play Store.[FREE]
The following two tabs change content below.

Yogeshwaran Selvaraju, Mechanical Engineer, Online Web Publisher. Completed Mechanical Engineering in a diverse way and finally ended up founding Tech2notify. He passes the time by Googling, Facebooking and movie buff.

Latest posts by Yogeshwaran Selvaraju (see all)