Have a great productive week with these best new android apps of the week. Do share your favorite app in the comment section below.

Advertisement:

Ghostery Privacy Browser

While you browse, companies are tracking what you read, what you buy, what you click, and what you share. Ghostery detects scripts from Facebook, Google, and hundreds of other ad networks, behavioral data providers, web publishers – all companies interested in your activity. You can learn more about these data collection companies and block them from tracking your activity as you browse.
Category: Communication
Requires: Android 4.0.3 & above
Developer: Ghostery, Inc.
Device Assist

Google Device Assist provides tips and proactive troubleshooting to help you get the most out of your device.
Get proactive help with detected issues (GPS, connectivity, battery, etc.)
Get tips to explore new features and improve the performance of your device
For Nexus and Google Play edition devices, gain easy access to live Google support
Category: Tools
Requires: Android 5.0
Developer: Google Inc.
Minima Live Wallpaper

Minima Live Wallpaper brings an endless range of shifting shapes and colors to your homescreen!
Goes great with the slick Material Design elements of the newest Android OS version, Lollipop!
Shapes tilt and shift in 3D parallax motion as you move and scroll your device!
10 hand-crafted themes, over 60 in the Pro version!
Change colors to suit your taste! and more
Category: Personalisation
Requires: Android 3.1 & above
Developer: Joko Interactive
Opera Mini beta web browser

Opera Mini is the best browser for Android, versions 2.3 and up, on both phones and tablets. It's fast, free and beautifully designed. The new Opera Mini has been redesigned with a lighter look and made more intuitive to use. Ditch buttons and swipe to navigate the web. With less clutter and less hassle, Opera Mini's updated look gives you a superior browsing experience.
Category: Productivity
Requires: Android 2.3 & above
Developer: Opera Software ASA
Zapya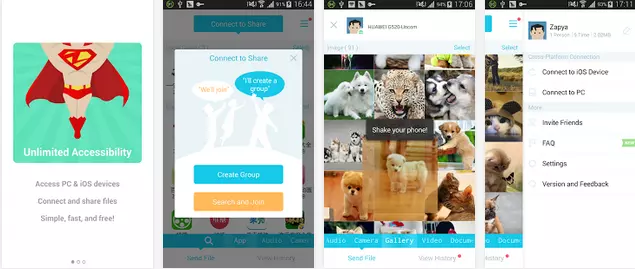 Zapya, the fastest tool for cross-platform sharing.
Cross-platform sharing for Android, iOS devices and Windows PC
Fast transferring speed without the need of WiFi or mobile data.
Category: Tools
Requires: Android 2.2 & above
Developer: DewMobile, Inc.
My Time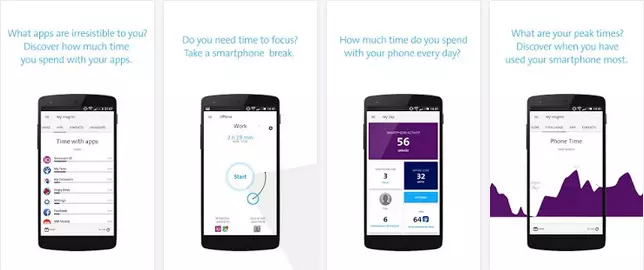 My Time shows you:
How often you unlock your phone
How much time you spend with your phone
When you use your phone most
Your personal app charts
Who you get in touch with most
Category: Lifestyle
Requires: Android 2.3 & above
Developer: Swisscom (Switzerland) Ltd
Advertisement: