Do you remember Facebook's Look Back video, a gift from Facebook for its 10th birthday. The look back video resembles few highlighted photos from the scratch of our Facebook account. And its time to check your activity from the scratch on another online microblogging service "Twitter". As Twitter is nearing its 8th birthday in few days, revealed a tool to surprise all tweeple's. Are you ready to explore the surprise?
Advertisement:

Here's the Twitter's #FirstTweet, don't forget to check the tweets date.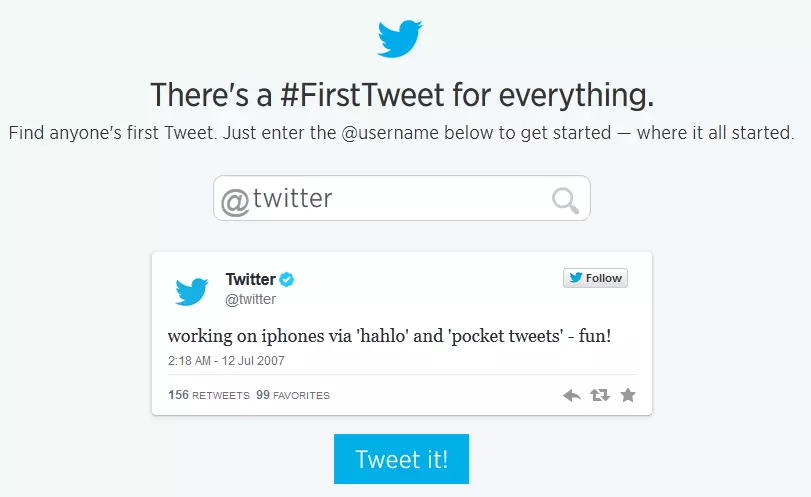 If you wish to discover yours or your friends first tweet, you can use the new tool First Tweet to check it. You can type in your @username, or that of anyone who would you like to check. You can retweet your first tweet once again to all, share it on Facebook, Pinterest, Tumblr, Google+. Let's get start from the first tweet.
If you would like to add something to this notification, please share it with us in the comment section.
SOURCE: Twitter Blog
Advertisement: