Google doesn't need any introduction, this post too. Today's hot topic on all tech blogs, trending hashtags on all social media is all about Google's Android wear. Google announces "Android Wear", a project that extends Android to wearables. We are not new to tech wearables as Samsung & Sony surpassed two versions of wearables, and more fitness based products available. So far all other brands shown up their uniqueness on their wearables, and its time for the big "G" to show what a wearable is meant to be. Are you ready to explore Google's Android wear?
Advertisement: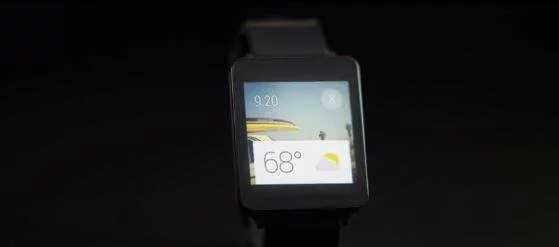 In reality, the new Android wear is just at its beginning stage, which have barely scratched from surface says Google. The developments to be made are going to be given by us, developers who are all willing to make this wearable, a memorable, do show your support @ developer.android.com/wear. Google is already working with several electronic manufacturers (Asus, HTC, LG, Motorola and Samsung), chip makers (Broadcom, Imagination, Intel, Mediatek and Qualcomm), and a fashion brand (Fossil Group) to bring watches powered by Android Wear later this year.
Sundar Pichai, SVP, Android announced few information about Android Wear,
We're always seeking new ways for technology to help people live their lives and this is just another step in that journey. Here's to getting the most out of the many screens you use every day—whether in your car, in your pocket or, very soon, on your wrist.
Here are the present available information about Google's Android Wear,
Useful information when you need it most. Android Wear shows you info and suggestions you need, right when you need them. The wide variety of Android applications means you'll receive the latest posts and updates from your favorite social apps, chats from your preferred messaging apps, notifications from shopping, news and photography apps, and more.
Straight answers to spoken questions. Just say "Ok Google" to ask questions, like how many calories are in an avocado, what time your flight leaves, and the score of the game. Or say "Ok Google" to get stuff done, like calling a taxi, sending a text, making a restaurant reservation or setting an alarm.
The ability to better monitor your health and fitness. Hit your exercise goals with reminders and fitness summaries from Android Wear. Your favorite fitness apps can give you real-time speed, distance and time information on your wrist for your run, cycle or walk.
Your key to a multiscreen world. Android Wear lets you access and control other devices from your wrist. Just say "Ok Google" to fire up a music playlist on your phone, or cast your favorite movie to your TV. There's a lot of possibilities here so we're eager to see what developers build.
You can watch Android Wear developer preview video below,
SOURCE: Google blog
Advertisement: