Do you know Google Now commands won't work on some basic commands? The commands like turn on Wifi, Bluetooth, play/pause music, read unread SMS and more, instead of turning on/off Wifi it will show you the search results. But, Apple's Siri does the work better than Google Now. If you miss these basic commands on your Android device then you need a Commandr app.
Advertisement:

Commandr for Google Now allows you to customize Google Now by adding your own commands. No root required to unlock the hidden commands, just install Commandr app to your device. You can also create your own command with Tasker app and make your device fit your lifestyle. Go ahead! install Commandr app to your Android device and explore the hidden commands.
Once the app is installed, open the app and the welcome notification appears. Just swipe left and touch the "Open Settings" option, turn on accessibility service for Commandr for Google Now app. That's it! configuring process is done and customizing process starts. Touch the "Built-in Commands" to access the commands available. At the bottom you can find "Vote for New Commands" link, just touch it and vote for the command you would like to get. And don't forget to turn on/off the command you required. GPS commands is not compatible for all devices.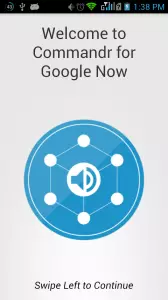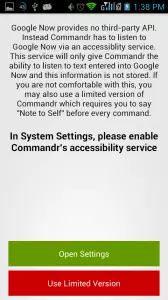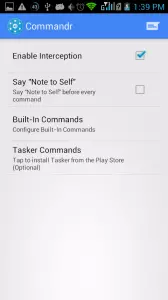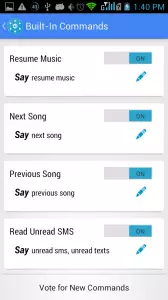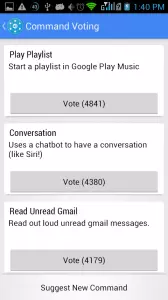 Default commands avaialble on Commandr app,
Flashlight on/0ff
turn on/off wifi
turn on/off GPS(not compatible for all devices)
bluetooth on/off
pause/resume music
next/previous song
unread SMS.
You can also work offline by just typing the commands in the Google Now search bar. To my surprise it works! without internet access, but normal method is more easier than offline method. Only problem I faced is with the flashlight command, flashlight turns on but it doesn't turned off until I reboot my device. Other than flashlight command it works neat without slowing down my device.
If you use Google Now daily or not, just give a try and you will start exploring more about Google Now after using.
Here's the link to download Commandr for Google Now from Play Store.
Share your most useful commands, and the command you would like to get soon.
Advertisement: