Having an idea of spreading your thoughts to others via E-book? But, don't know how to create and publish your own book. Here it is make use of Papyrus, a webpage which helps you to create and publish your own E-book with lot of editing option built-in with it. Lets take a look how to create our own E-book using Papyrus.
Advertisement:

Go to Papyrus and click on "Free To Get Started!" Button shown in the homepage and then books with various design appears.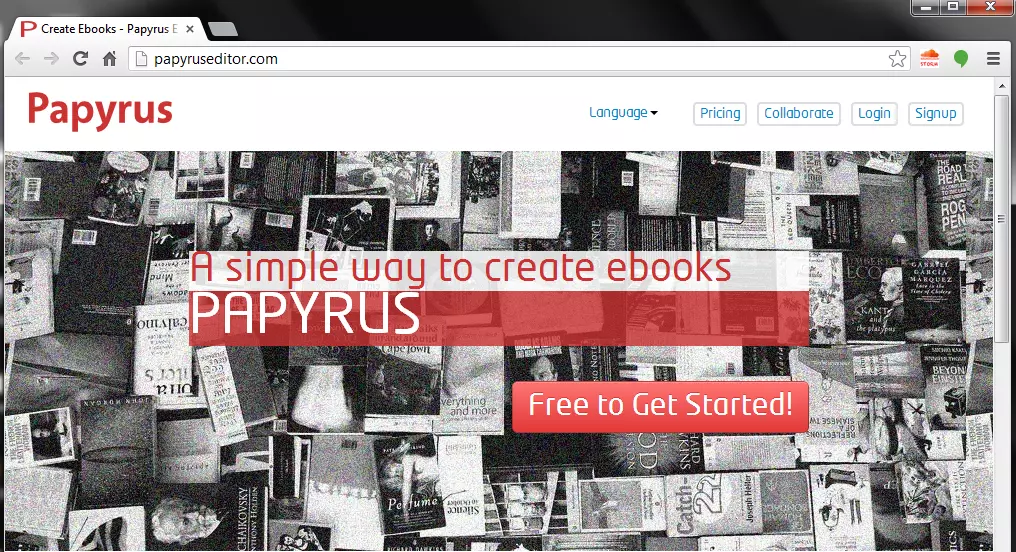 Choose a better theme for your book. The theme chosen will be the cover image of your book, you can select theme on your own wish and the user should get attracted by just looking over the cover page so better choose wisely. You can also change the background image of the cover later while editing stage of your book.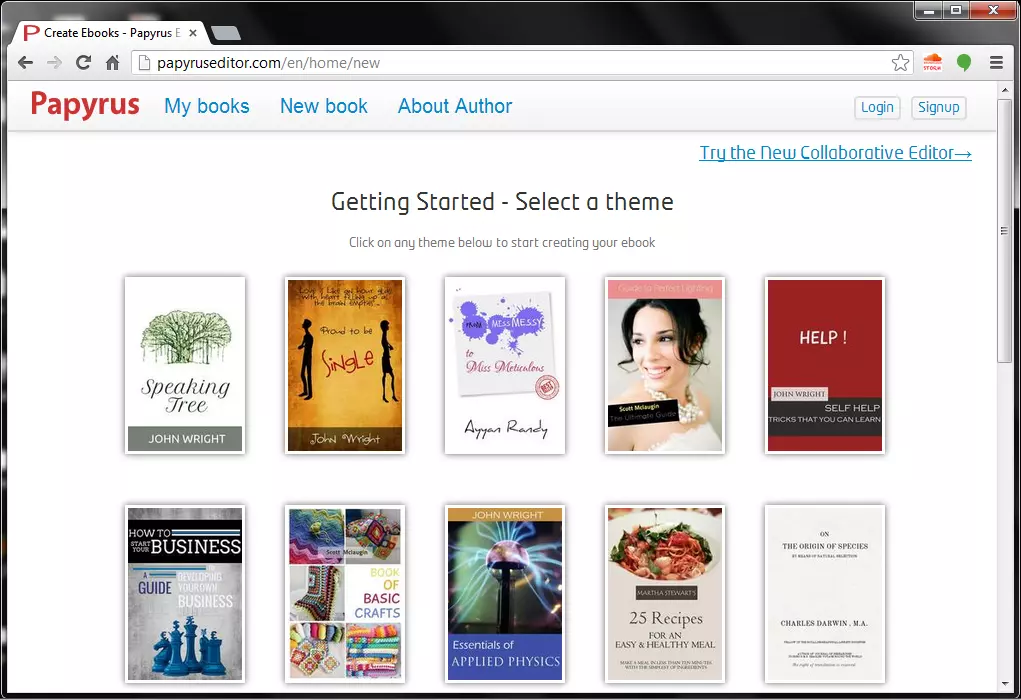 After choosing your theme for your book, you will be taken to the editing interface, a guide will automatically start explaining how to begin with your eBook. Go ahead and take the tour – it's the quickest way to acquaint yourself with all the different features and options offered by Papyrus.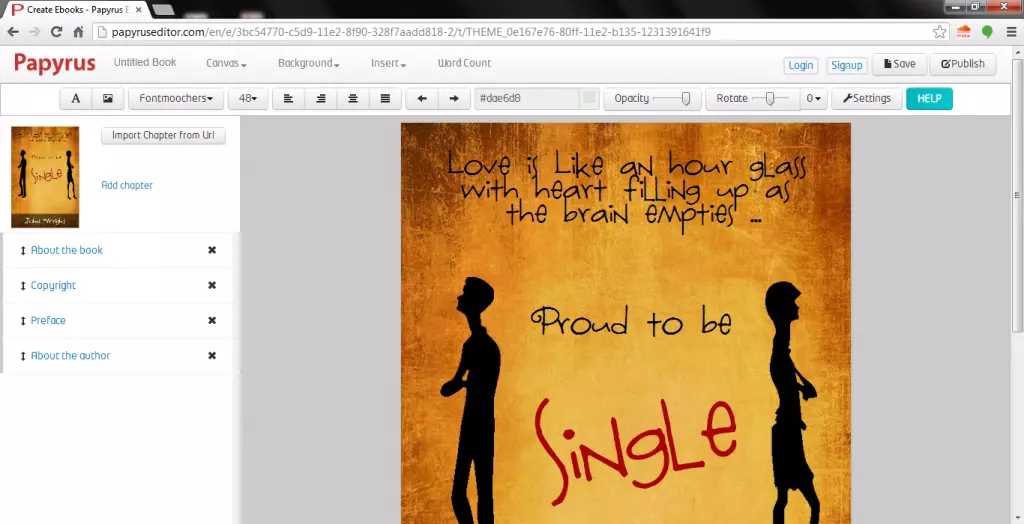 You can find a lot of editing options on your left hand side which you can use it to edit details about the book and author. You can also change the title and author name in the cover page by double clicking on the title and author name where it is already written.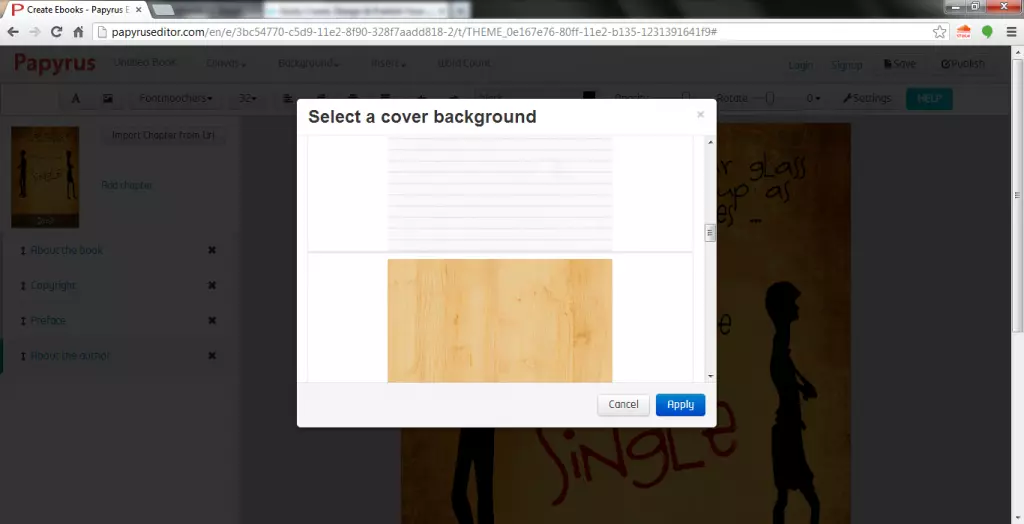 You can change the background image of the book by choosing "Background" option present at the top of the page you can also upload your own image to the background if you like.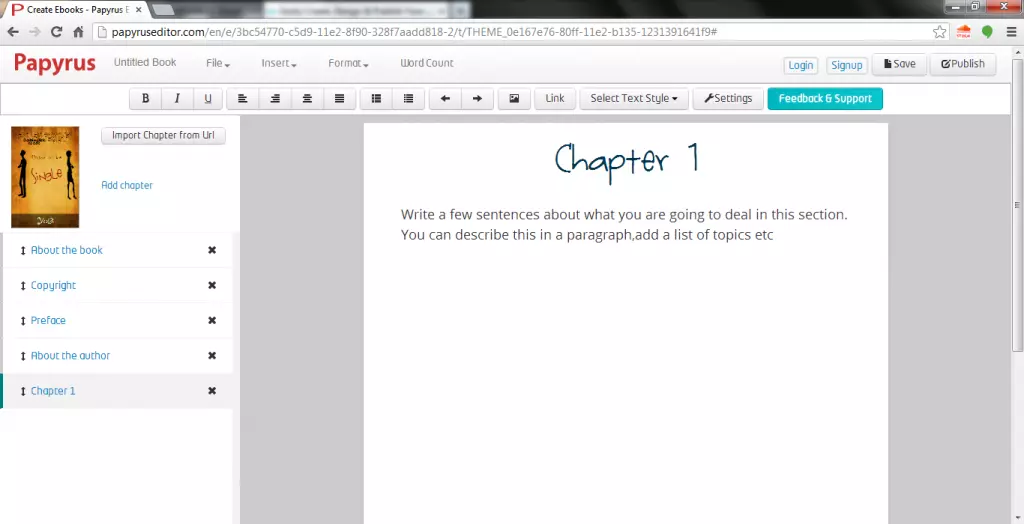 After editing info about the book now its time to get ready with the content of the book. You can create chapters to the book by clicking on "Add Chapter" option in the left hand side. You can add any number of chapter to the book as you required.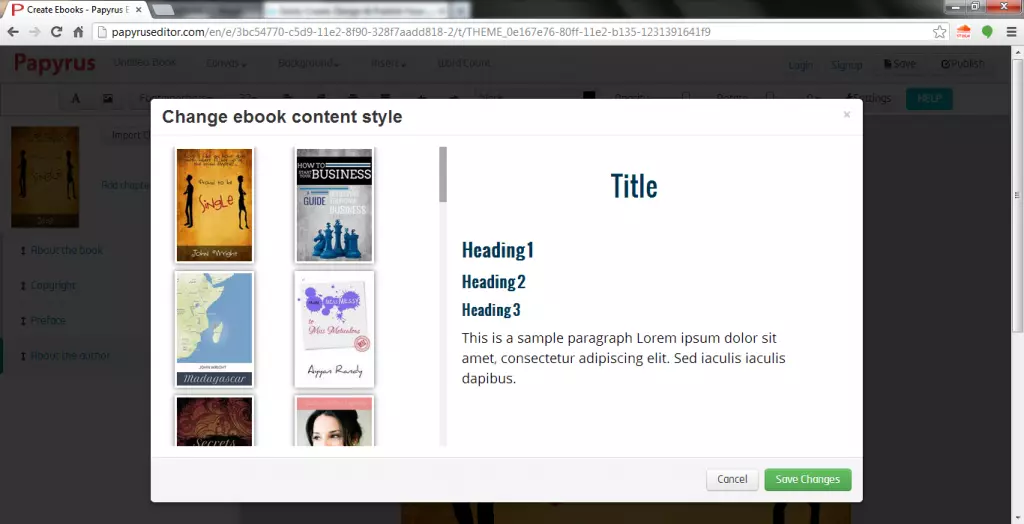 If you need to change your book's content style, click the 'Settings' button from the top and choose one from of the available styles. Use the 'Save' button in the top-right to save any changes made while writing. When you've finished your book, click 'Publish' to generate PDF, EPUB or Kindle formats of you book.
Papyrus offers Free, Professional and Publisher tiers, eBooks created using the free account will contain the Papyrus logo. The Professional account costs $20 per eBook and offers a few additional features such as letting you sell your eBooks via Gumroad, and providing you with an author webpage as well as an eBook sales website of your own, with a synopsis of your books and purchasing options for visitors.
Papyrus is more compatible with Chrome or Safari browsers, and it may cause some trouble while using it with Firefox, Opera or Internet Explorer.
Here's the link to create and publish E-book using Papyrus
Advertisement: