Do mouse-click pop-ups make you annoyed while browsing? Now its made possible that you will not get any pop-ups while using Firefox browser. Just follow the steps given below,
Advertisement:

Easiest Method:
Go to Firefox Menu —> choose Options.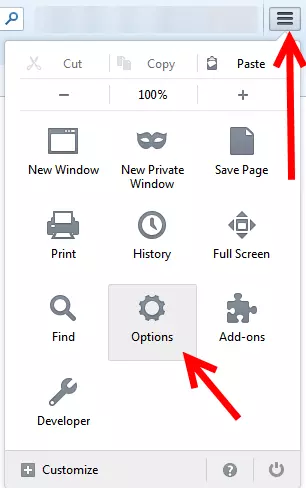 Click on Content tab and tick mark the Block pop-up windows.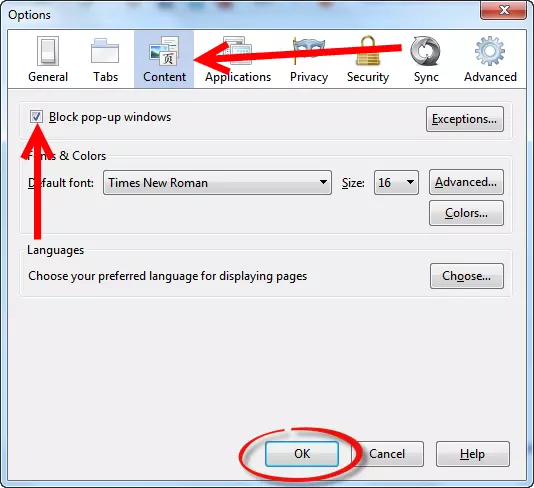 Click the Ok button to save your changes made.
Disabling pop-ups in Firefox:
Type or copy & paste about:

config

in the browser's address bar and hit the enter key.
First time users need to confirm that they are careful about actions taken on the next page.
Type or copy & paste dom.popup_allowed_events into the search field.
Double-click the preference and remove all the values in it.
If you remove all the values no pop-ups will appear in any site.
If you need the pop-ups to appear back, you can choose "Options" button to edit pop-ups which can be allowed to a particular site alone.
You can also add the site

url

in which pop-ups can be allowed by choosing "Edit Pop-up Blocker Options..".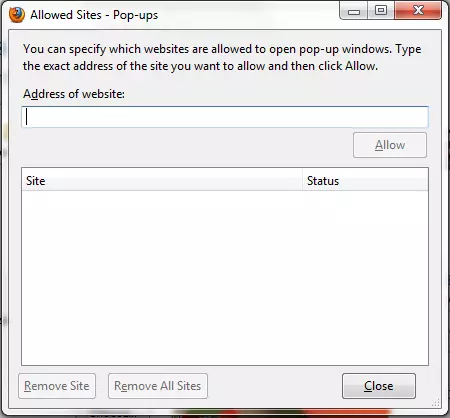 If any trouble in it, just comment. We are here to help.
Advertisement: