Heard about Samsung Galaxy S4 smart pause feature? The smart pause feature is which make use of your eye to automatically pause media when you look away from your phone. Thus, it can be used only on Samsung Galaxy S4 mobile and not on all mobile devices and PC. And now Chrome users can use the similar type of feature in their Chrome browser by adding an extension.
Advertisement:

YouTube Smart Pause is an chrome extension, which automatically pause the YouTube video when user moves to the next tab, and it playback again when user return to YouTube video tab. Sounds great!
When the tab is active YouTube icon will be in play mode and video will be playing


When the tab is inactive YouTube icon will be in pause mode and video will be paused automatically


By using this extension, time taken for manual pause/play is reduced. It would be more useful while viewing tutorial videos where we would be working on another tab side by side, and we have to pause it manually when we move to the other tab, if we use YouTube smart pause, our work would be reduced drastically.
But it wont be useful while hearing jukebox or just a song, you can also disable YouTube smart pause by using right click options at the bottom of it.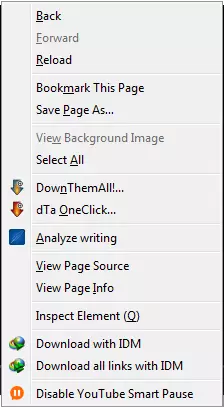 Sure you would like to try out the new extension of Chrome and it would useful for YouTube users who would like to spend time on watching videos. Just comment if any trouble, we are here to help.
Here's the link to Download YouTube smart pause from Chrome store.
Advertisement: