Need a Private messenger for texting? Cyber Dust is a secured app with a process of vanishing every messages after 30 seconds. The message gets deleted only when the message is seen by the other person. The messages are encrypted and not saved in a server or Hard disk. Unlike other messengers, your receivers can't have evidence of the message what you have sent.  You can't even take screenshots of what some one has sent to you. Cyber Dust is already available for iOS, now its available for Android.
Advertisement: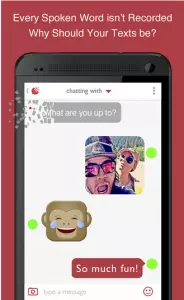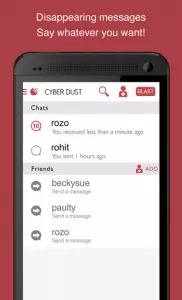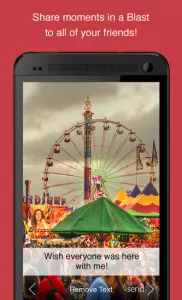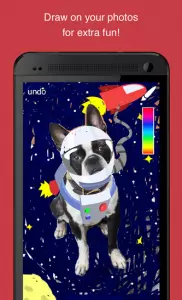 Features:
Much useful for Private Conversation.
Screenshot can't be taken.
Blast Feature to send photos for all friends.
Share Photos, Stickers and Emojis.
Draw on top of images.
Instant connect with friends.
Chat with anyone you need to talk private. Particularly Cyber Dust will be very useful for youngsters. No one could find out what you have chatting with your friend. You can also share photos, videos, etc. You can send messages to all your friends at once, you can also share locations. Lots of stickers,GIF's available for chatting. Cyber Dust also has options like editing images.
You can pin your messages for remembering, only you could see the pinned messages. You can unpin them just tapping on the message.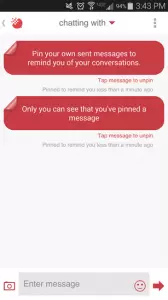 Pros:
Much needed app for private conversation.
Faster messaging.
Auto deletion of messages.
You can message all friends at once.
Cons:
Size of this app is 20MB.
Here's the link to download Cyber Dust for Android | iOS.
Here's the official Website of Cyber Dust.
Advertisement: