According to Dan Brown, "Google is not a synonym for research", but lots of research are originated and completed only because of Google. I can say Google is my first teacher. It helps me a lot in all terms. It gives out more than what we ask, results we get by searching will be more than the expectations. Most crucial thing is it's used to check internet connection on our PC's ;). There are certain things that Google can do, but we might not known it. Other than searching you can do lots of magics in Google as it will make your searching experience as simple as ever and also in an interested way.
Advertisement:

Did you know? Google…
Can Calculate Anything

You can do any scientific calculation using  Google by just typing calculator in search box and then inputting the values to the  Google calculator.

Can Check Flight Schedules

You can check flight schedules from one place to another, by typing flights from or flights to a specified destination in search box.

Can Give Definitions

You can get the definition of any word by just typing define: your word and you would be getting the required definition.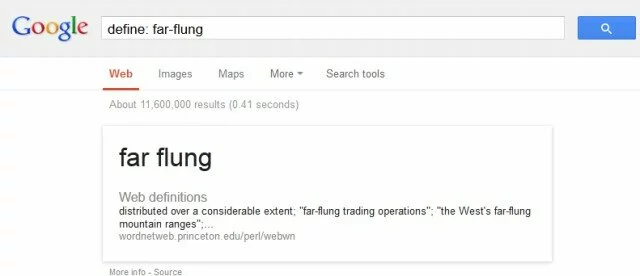 Can Do Conversions

You can do any unit conversions using Google like yards to meter, pounds to kilogram and more by typing unit 1 to unit 2 in search box.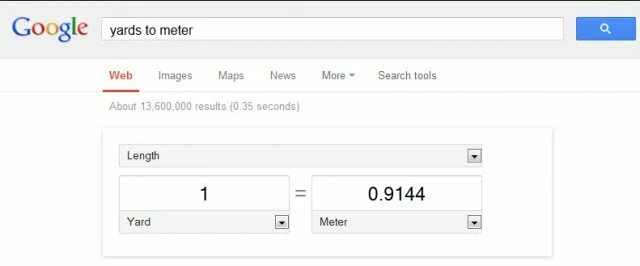 Can Give You Exact Thing

You can get search results by excluding a keyword. Type keyword to be searched -keyword to be excluded
For example if you want info about  WordPress  hosting other than  host gator you can type wordpress hosting –hostgator where keyword hostgator will be excluded from results and will be getting about other hosting networks.

Can Find

ppt

, pdf, doc Files

You can find pdf, ppt, XLS files by typing keyword:required format in search box.

Can Find Flight Arrival Time

You can find flight arrival timing by typing flight name with flight number in the search box.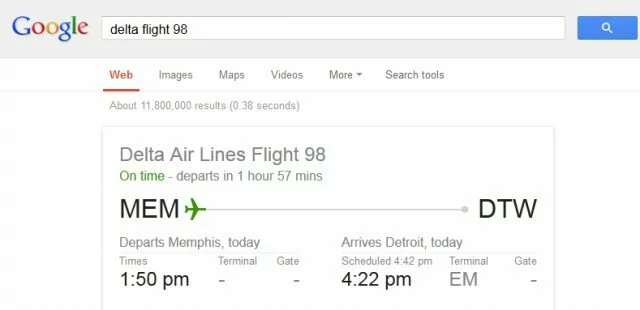 Can Do Money Conversion

You can do money conversions by typing currency 1 in currency 2 in search box.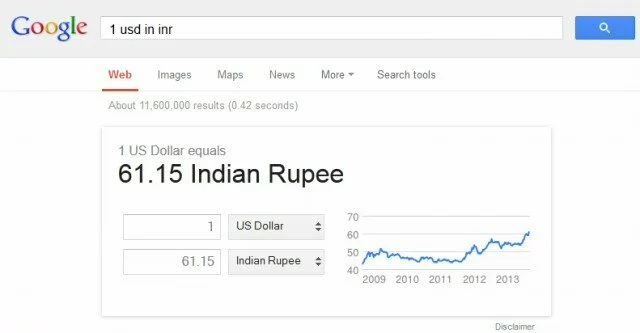 Can Search Within A Site

You can search within a site by typing site:site URL in search box.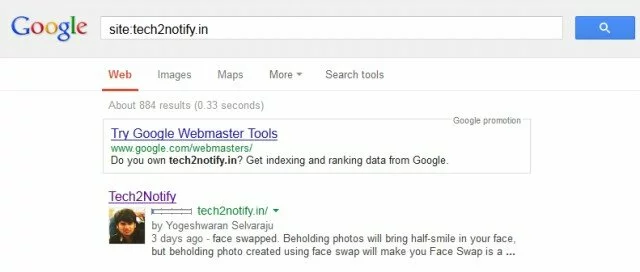 Can Find Weather Info

You can get weather info by typingweather your location in search box.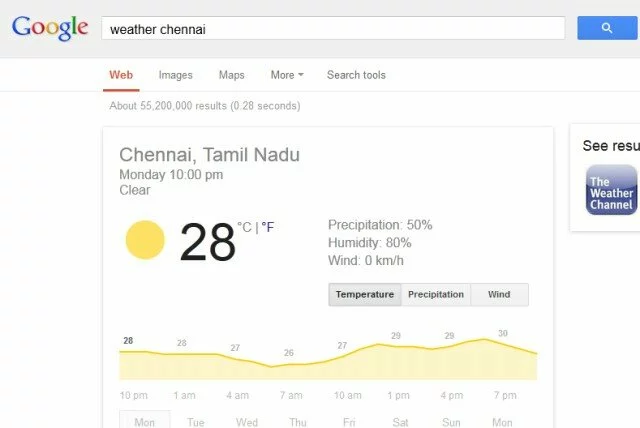 Can Set Timer

you can set timer in Google by typing set timer for  required duration in search box.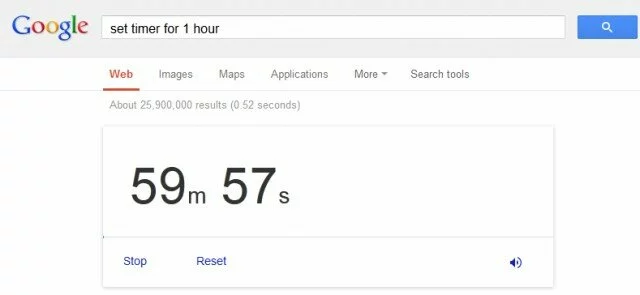 You find more about timer in YouTube,
Can Find Details About Population

You can find population in any country by typingpopulation followed by locality to be searched in search box.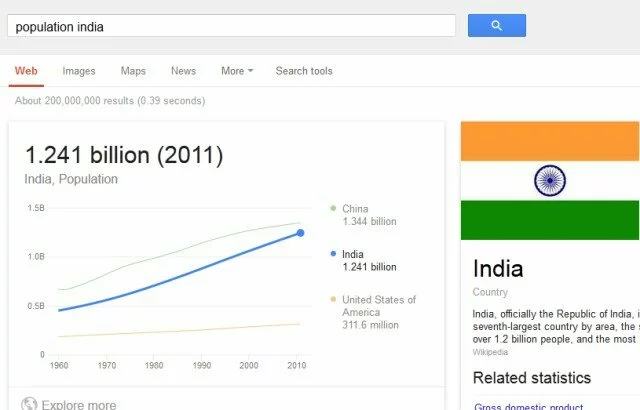 Can Display When Sunrises

You can get time of sunrise in your city by typing sunrise your city name in search box.

Can Display Time

You can get your local time by typing time your region in search box.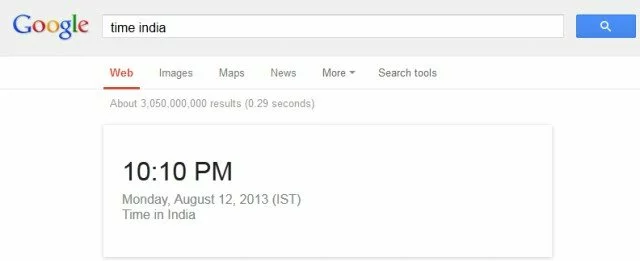 Can Display When Sunset's

You can getsunset timing in your city by typing sunset your city name in search box.

You can share your own  Google  search tips in comments if not mentioned above. Google made everything sense and simplicity.
HAPPY GOOGLING!!!
AlsoRead About: Do Magics In YouTube.
Advertisement: