We already notified you about how to download files from Soundcloud, Facebook, Instagram. But knowing an alternative is always well and good, as it might help you when you forget the primary one. In fact the alternative method is going to be your primary one as it can be used as an all-in-one tool to get files from various networks like Vimeo, Facebook, TED, Instagram, Flickr, vevo, vine, twitch, blip.tv, collegehumour, apple trailers, Adobe TV, Soundcloud, Metacafe, Mixcloud.

Advertisement:

Also Read: Download Scribd Documents For Free

Savedeo developed by some nice IT guys who tried to help out their friends and family about downloading videos from different sites. Actually they didn't stop helping out their friends and family alone, as they had tend to help other friends and family in the house of internet. Here after no need of downloading and installing various plugins for downloading files from various source, as you can get it from a single source called Savedeo.

To download a file from a particular source just copy the URL of the file and paste the URL into the text field you find in Savedeo homepage and then hit the download button. You will be taken to the download page, where you can find files in various formats like mp4, m4a with various resolution too. Click on the file type and resolution you want and file will be started downloading.

To make it simple you can also make use of Savedeo plugin for firefox which would let you to download files without visiting Savedeo.com. By downloading and installing the plugin to your Firefox browser you can download files easily with a single click. When you play a video/mp3 file from a source an icon will appear at bottom right corner(add-on bar) of your browser, just click on that icon and the same process like download options will appear. Choose the file you want to download and file downloading will start.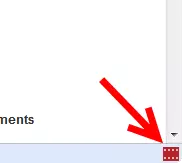 Well which method do you prefer? plugin method or URL method? Its your choice.
Here's the link to download Savedeo for Firefox.
Here's the link to visit Savedeo.
Thank you IT guys for developing Savedeo.
Advertisement: