Evernote is specially designed for notetaking and archiving, where a "note" can be a piece of formatted text, a full webpage or webpage excerpt, a photograph, a voice memo, or a handwritten "ink" note. Evernote recently integrated handwriting feature on Android App. And now Evernote app steps in to new milestone of reaching 100 million users in 190 countries around the world.
Advertisement:

Find out where the 100 million people come from,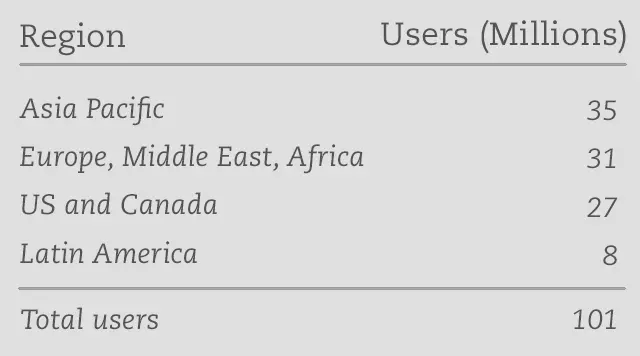 Evernote on reaching 100 million users,
Evernote just hit a major milestone: 100 million users in 190 countries around the world. That's a lot of people, and you're one of them. 

It's pretty amazing to know that we've become part of so many people's lives. It validates the belief we had when we first started out: that the way we work was about to undergo a monumental shift. 

Since then, we've made it our mission to become the modern workspace that inspires you to achieve more every day. 

Thanks for being an Evernote user. More great things are ahead. 

The Evernote Team
Here's the link to download Evernote from Play store.
SOURCE: Evernote
If you would like to add something to this notification, please share it with us in the comment section.
Advertisement: