Are you ready to explore this weeks best new Android apps? Here are the 7 best new Android apps stepped in to the Google play store recently,
Advertisement:

Simple PickApp


Description
: Finally you can carry Simple Pickup in your pocket…FOR FREE. In the app you'll find exclusive videos that you won't find anywhere else, lines that you can use to spice up your conversations with the ladies, and the best texts that we have used over the last 7 years.
Category: Lifestyle
Cost: Free
Download at Play Store
Grab My Charger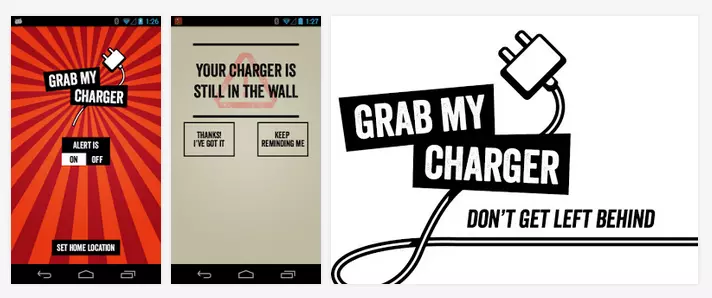 Description
: Imagine leaving your phone or tablet charger behind in a hotel or whilst on the road. It can ruin your whole day!
Category: Tools
Cost: Free
Download at Play Store
Bright Weather


Description
: Bright Weather is the most comprehensive weather app available on Android. It makes the daily weather essentials easily available and a simple access to deeper information while presenting it in a tasteful, lightweight experience that makes checking the weather enjoyable.
Category: Weather
Cost: Free
Download at Play Store
Crazy Photo Mirror


Description
: Crazy Photo Mirror lets you create 12 awesome Mirror Effects some of where are very unique to our app. You can Apply Mirror Effects to any of the photos from Photo Gallery, New Photo from Camera or Any Facebook photos.
Category: Photography
Cost: Free
Download at Play Store
BreakFree


Description
: BreakFree is the best Android app for monitoring and taking control of your Smartphone usage habits and addiction. Get back to a healthy digital lifestyle with BreakFree.
Category: Productivity
Cost: Free
Download at Play Store
Swarm


Description: Swarm, the new app from Foursquare, is the fastest way to keep up and meet up with your friends. With Swarm, you can easily see who's out nearby and who wants to hang out later.
Category: Social
Cost: Free
Download at Play Store
Shakira


Description: The only official Shakira mobile application, offering fans exclusive content, information, interactivity, and access to Shakira and other Shakira fans. Keep up with one of the most famous and prolific artists of our time as she shares a behind-the-scenes, 360 view of her music, artistry, philanthropy, and best-selling new album, Shakira, all sponsored by T-Mobile.
Category: Music & Audio
Cost: Free
Download at Play Store
If you would like add something to this notification, please share it with us in the comment section.
Advertisement: