There may be several video players available for Windows PC, but only one or two will be our favorite pick. One such favorite video player player that long lasting for several years with over 300,000,000 users in more than 230 countries, "KMPlayer". We think it would be in your favorite list too. Now, KMPlayer is ready to invade smartphones with its uncountable supported file formats and codec features. Are you ready to explore KMPlayer's mobile app?
Advertisement:

The long await is over! The worlds most popular multi media player "KMPlayer" is now available on App store & Play Store. Features of it remains the same as in PC version with all supported file formats, codecs, and some features compatible for smartphones. Recommended devices are Android version 4.0 and above, which might let down lower version users. Sure, the count of users would increase and it would be better if it's compatible for all devices.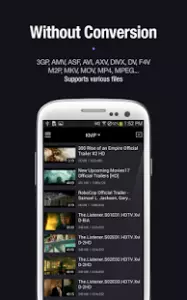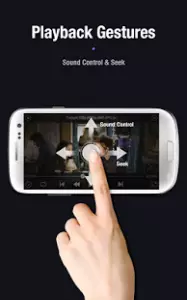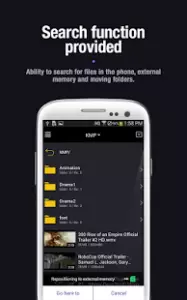 Few notable features of the app,
Can speed up or slow down video speed.
Can watch videos recorded from phone.
screen lock and unlock.
Gesture based controls and more.
There's a lot to explore in it. You will feel the same experience while using it in PC, only thing differ is touch control and screen size. We may expect some more improvements in coming days from the developer to make it popular media player for smartphone devices.
Here's the link to download KMPlayer for Android.
Here's the link to download KMPlayer for iOS.
If you would like to add something to this notification, please share it with us in the comment section.
Advertisement: