Mozilla had launched Firefox 29 officially for Windows, Mac, Android and Linux. The recent update would convert Chrome users back to Firefox, as the new update got better User Interface, sync tool, customization mode and solved memory usage problems. Update has a new type of Customization mode, which gives Firefox a major user interface change after 3 years.
Advertisement: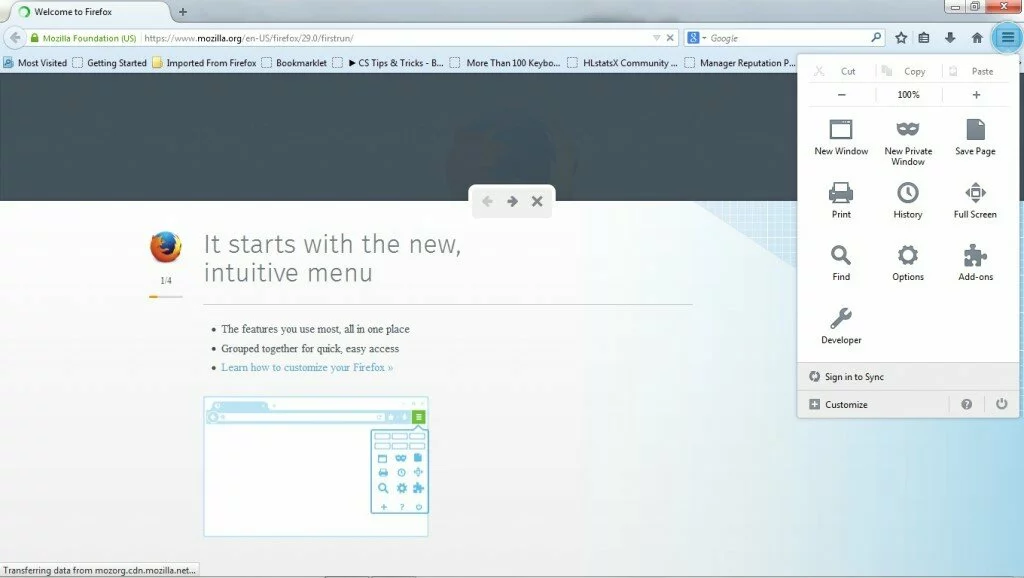 If you would like to use the new customize option available in the new update, just go to Menu —> Customize option. You can customize your Firefox menu according to your need, and once you exit the customize mode, everything stays exactly where you set.
In previous Firefox sync, users finds some difficulty to set up. But in updated version of Firefox 29, everything is made simple. As you can sync your bookmarks, tabs and personal information by creating an sync account in Firefox.
Jonathan Nightingale, Mozilla Vice President of Firefox says
"Users found Sync really difficult to set up. Mozilla has also made it easier to discover, since many didn't know it even existed ".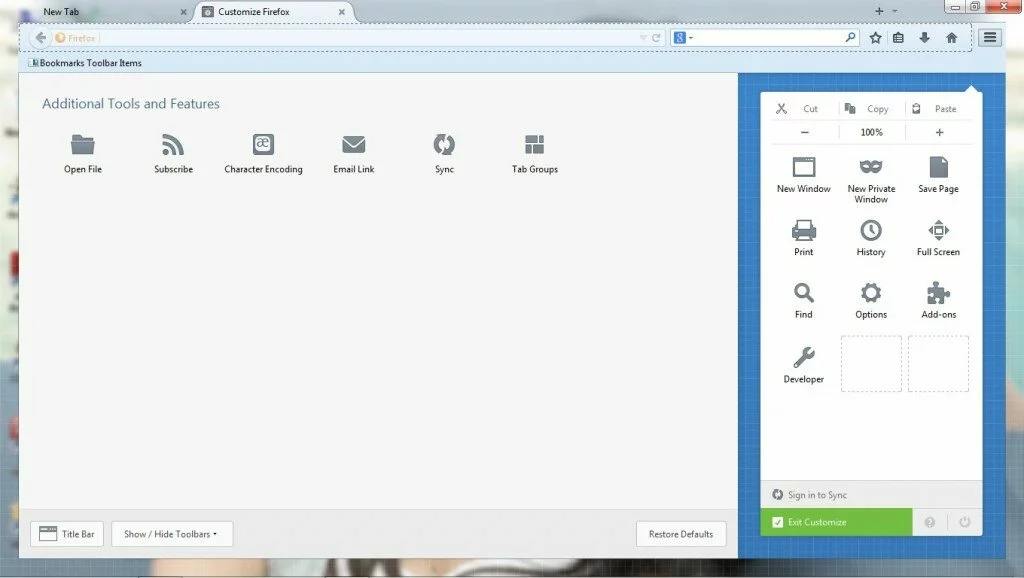 Mozilla was planning to have Australis for Firefox 25 which arrived in October 25. There were many delays and came on November. This was followed by Firefox 29 beta in march 2014, it has got redesigned and released now.
New Features in Firefox 29:
Client side key stretching: A technique that protects man in the middle attacks, even when SSL credentials are compromised.
End to end encryption:It is very difficult to access users data even mozilla servers are down.
Public key cryptography and browser ID protocol: Separation between authorization,authentication and data storage servers to minimize the number of servers handling authentication material and reducing our attacking surface.
The next updated version Mozilla's Firefox 30 would be released in June for further clean up of this release .
Here's the link to download Firefox for Windows, Mac users.
Here's the link to download Firefox from Android Play Store.
If you would like to know more about the latest Firefox 29, watch the YouTube video below made by Firefox.
Advertisement: