Have you ever figured out why computer mouse has a click-able middle button? If you find it hard to figure it out, we have explored an Windows app, which functions only by pressing the middle mouse button. By using the app you might feel good to have a middle button, as it will simplifies your work easy. Are you ready to explore the use of mouse's middle button using Folder popup app?
Advertisement:

Folder Popup is a free Windows productivity application, which helps us to access our frequently used folder by just clicking the middle mouse click button. Actually, it gives life to unused middle click mouse button, and it will make our work more simplified if you get used to it. There's nothing complicated in exploring Folder Popup app. Just download the application from the official link, and install it to your PC.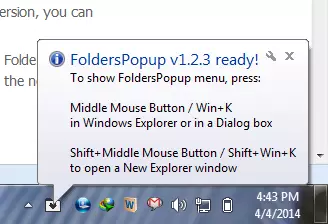 Once you installed folder popup to your PC, you will get notification details in your system tray. You can find the options and shortcut keys to access the folder popup app in the notification details. To access Folder popup option, press the "middle mouse button", if you don't have middle mouse button in your mouse press "Shift + Win key + K". After that folder popup option will pop-out, you can choose desired folder from the available options and click on the folder to open.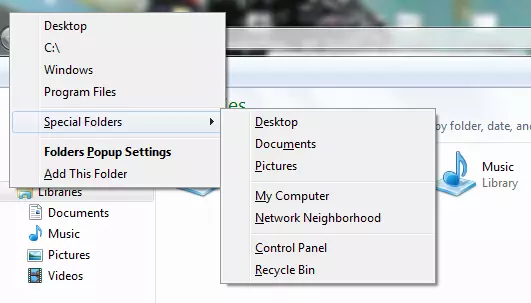 If you want to add your favorite folder to folder popup option, open your favorite folder and press "middle mouse button" or "Shift + Win key + K", folder popup will appear, now click on "Add This Folder" option.
You can also add you favorite folder by accessing the Folder Popup Settings option, just click on the "ADD" button choose the folder and save the changes made. You can also remove, edit folder, move folder up and down using settings option.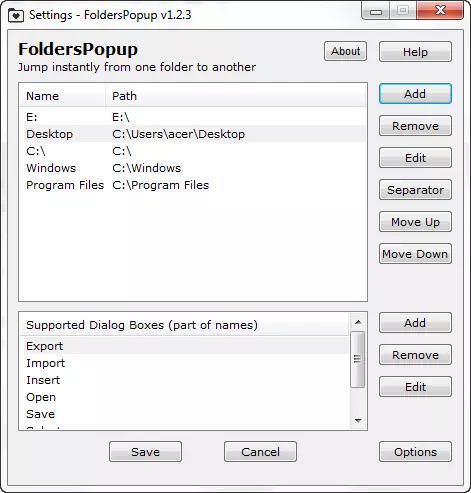 It would be great, if Windows has built-in special folder features. Till Windows brings in these features as a default option, lets make use of the third party applications. If you find any problem while using it, just comment about it we will help you out.
Here's the link to download Folder Popup.
If you would like to add something to this notification, please share it with us in the comment section.
Advertisement: