The world's No.1 website Google is working hard to gives its users a better and unique experience than other websites available in the internet. As we get regular updates from Google every month without a miss, this month we got an update for Gmail. Last update made in Gmail was about automatically displaying images in email which got some mixed thoughts and output from users. But this time its look like a handy and useful update for all Gmail users.
Advertisement:

The backdrop of this update is to "reach the people you know more easily." Sometimes we may have some good conversation with each others, but we may forget to ask their mail address for future retrieval. In order to overcome this effect Google came out with a useful update like sending email to them via Google+ profile.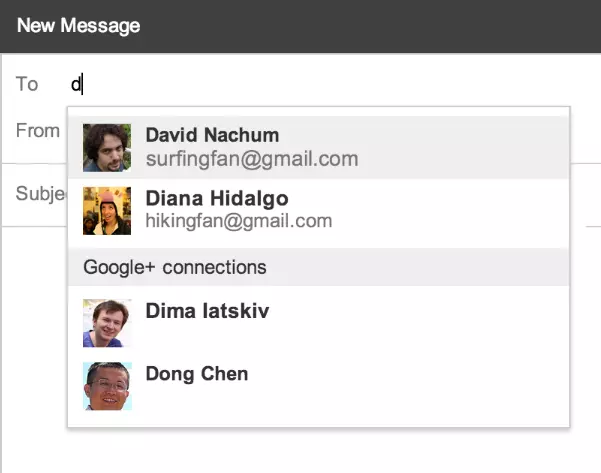 David Nachum, Product Manager explained about the working process of this new update made in Gmail,
As you can tell from the example above, these emails work a bit differently so that your email address is only shared with the people you want. Your email address isn't visible to a Google+ connection unless you send that person an email, and likewise, that person's email address isn't visible to you unless they send you an email.
This update is fully under the control of the user whether to enable this feature in their account or not. As this update will reach all who uses Gmail and Google+ in next two days with a link to the settings page in an email.
SOURCE: Gmail blog
Advertisement: