Divide is a security app for Android and iOS devices which provides a security while using apps like email, Calender, Contacts, etc. Now Google is planning to buy Divide app.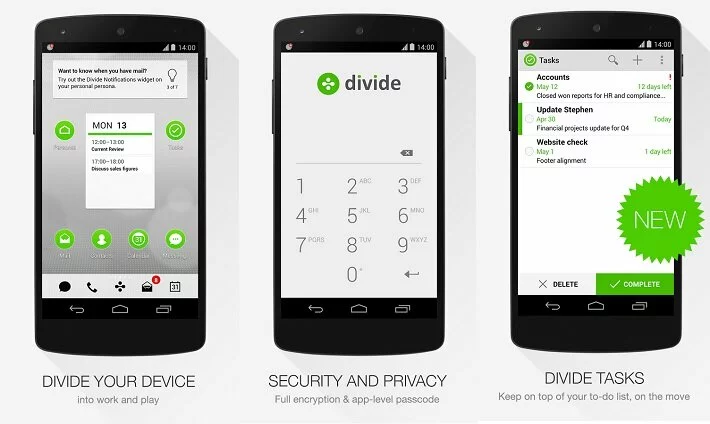 Advertisement:

Divide App will be updated with the next version of Android which makes more secured system. Divide app is mostly similar to the Samsung's security Knox. But there are new and more features in this app like stronger email, notification and more. Divide gives more security for apps and makes hard for others to access the app, since it allows with a password system.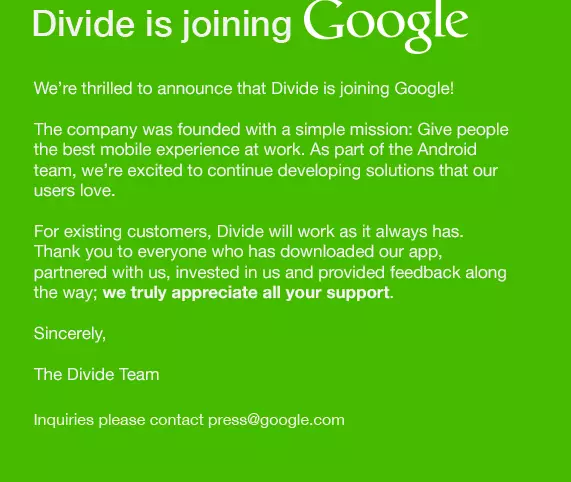 Here's the video for the intro of Divide app,
Source: Divide
Here's the link to download Divide from Play store
Here's the link to download Divide from itunes store
If you would like to add something to this notification, please share with us in the comment section.
Advertisement: