BEWARE: This can be Google's prank for April fool's day.
Advertisement:

Gmail turns 10 today. Google team would like to surprise its Gmail users by gifting each other with a surprise feature to show their gratitude towards everlasting support. You might have found the surprising feature by signing in to your Gmail account today. Have you found the update called "Shelfies"? What's shelfies, let's explore something about it.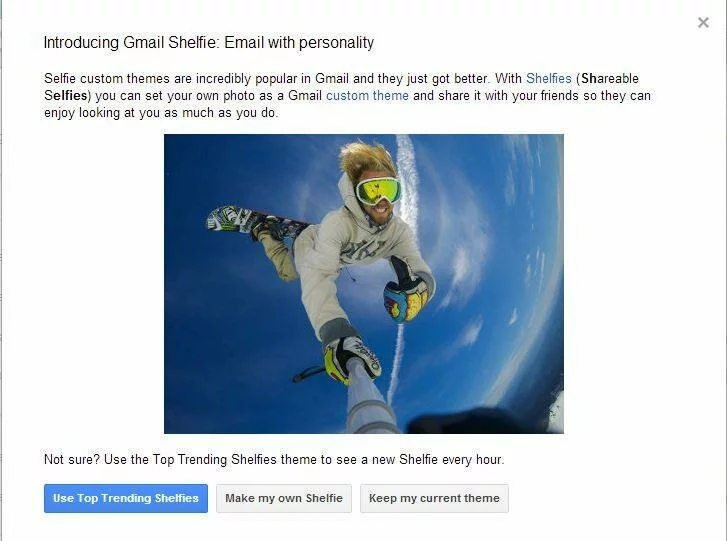 Google termed "Shelfies" as "Shareable Selfies". With shelfies update, users can set their own selfie photos as their Gmail's custom theme and share it with friends so they can enjoy looking at it as much as we do. Update shows how crazy the term "Selfie" affects the universe 😉 Are you interested in these update? You can also check who's selfie is trending on Gmail's Google+ page.
Google shared an early selfie on Gmail,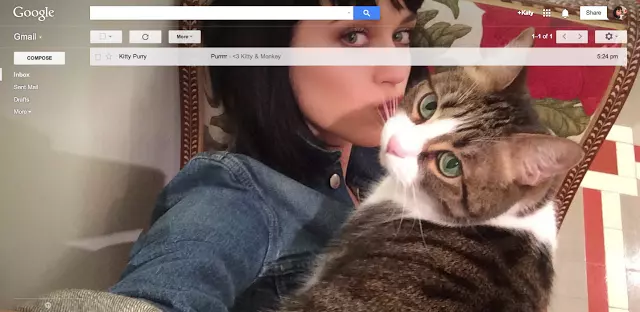 Greg Bullock, Software Engineer at Google announced that,
Gmail Shelfie is built on the idea that you shouldn't be selfish with your selfie. With just a few clicks, your mom, your aunt, or that girl you have a crush on can set your Shelfie as their Gmail theme so they can enjoy checking, reading, and writing emails while seeing your friendly face in the background.

Spoiler alert: Word of the Year 2014 will be Shelfie… clearly.
Do you think this is a real surprise gift from Google, or prank. We all know that Google is good at April fool's joke, every year.
If you would like to add something to this notification, please share it with us in the comment section.
SOURCE: Gmail Blog.
Advertisement: