Google's launches its Chrome Remote Desktop on Play Store today. Chrome Remote Desktop app allows us to control our PC using our Android smartphone, as you can access your PC applications remotely when you need. There are a lot of apps available on play store with same functional abilities, and what's new and unique in Chrome Remote Desktop to use?
Advertisement: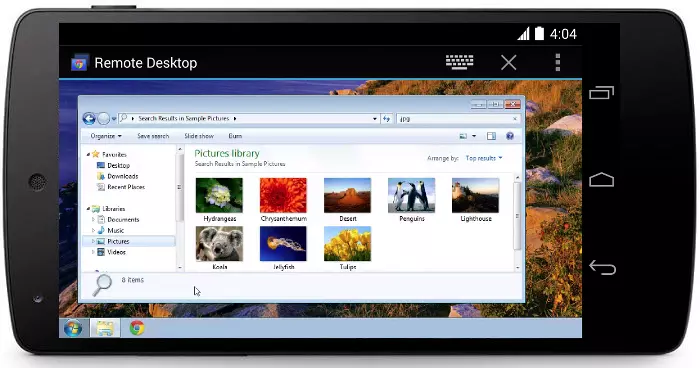 According to the description provided in the Play store, the app doesn't have any unique features than any other remote application app. So the only unique thing is the app name and it's a "Google" product. Here's the description about the app available on play store,
Securely access your computers from your Android device.

• On each of your computers, set up remote access using the Chrome Remote Desktop app from Chrome Web Store: https://chrome.google.com/remotedesktop
• On your Android device, open the app and tap on any of your online computers to connect.
You can also control PC to PC using the chrome desktop app from chrome web store, for that you need chrome web browser and the extension on both the computers. Are you ready to give up other remote desktop applications and start using Google's Chrome Remote Desktop?
Here's the link to download Chrome Remote Desktop from Play Store.
If you would like to add something to this notification, please share it with us in the comment section.
Advertisement: