Google's first ever dedicated camera app is now available on play store. We were already amused of Google's photo editing tools on Google+, but we forget to use it all the time. And now its time to use full fledged Google camera with great features, that you don't want to miss. Also find out whats new on Google's Chrome Remote Desktop app. Are you ready to explore more about Google camera app?
Advertisement:

Google Camera, a free Android application from Google to capture photos and videos using it. To run this app on your Android smartphone, you need Android 4.4+ KitKat version. If you love photo sphere feature on Google+, then you would love this app a lot more, as it got photo sphere feature in it to capture 360º views. Only thing that might let down is KitKat limitation, other than that it got a lot more features to be explored.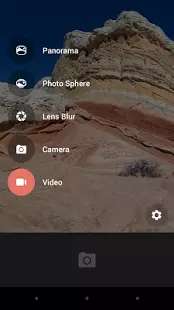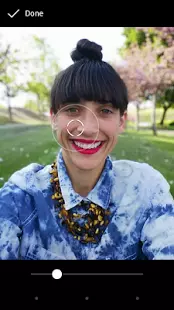 Features available on Google Camera app
,
Photo Spheres for immersive 360º views
Lens Blur mode for SLR-like photos with shallow depth of field
Panorama mode with high resolution
100% viewfinder for getting the maximum resolution from the sensor (no dropped pixels)
Updated UI that gets out of your way and is centered on an extra large capture button
Why Google, Why? Android KitKat 4.4 has already got some dedicated features for capturing photos, then why did you made Google camera application available only to KitKat devices.
Here's the link to download Google Camera from Play Store.
If you would like to add something to this notification, please share it with us in the comment section.
Advertisement: