Recently, Apple selected the Frontback app as "Best New Apps!" and the app got its own place at "Sharing Selfies" section on App store. Eventually, frontback app is now available on Google play store, to get listed in the "Best new apps for the year 2014". Are you ready to explore Frontback app?
Advertisement:

Frontback is a fun filled free camera app for your Android device, which can take a photo with the front camera, another with the back camera, and share them both in a single image. Frontback is an unique kind of camera app as it never misses out happiness on both the sides of us. You can create your own profile, share photos with friends, add locations and more. To capture photo you need to swipe horizontally to switch between the front and back camera, once the photo is taken, swipe horizontally to flip backwards text.
Also Read About: Picment, which capture's photos with voice and sounds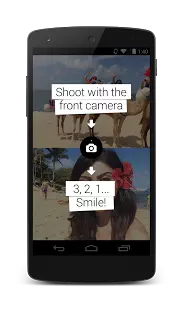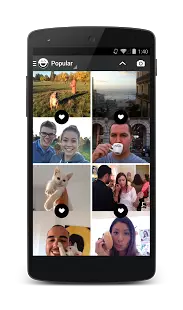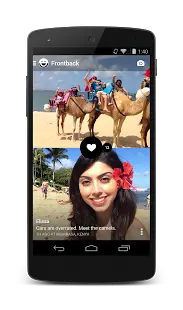 Available App Features:
Capture your best moments using both front and back cameras.
Write short captions mentioning @friends and #hashtags.
Add location such as restaurants, museums, or music festivals.
Share instantly via SMS, Facebook, Twitter, Tumblr, email, and more.
See all your friends' photos or explore the most entertaining photo community on the planet!
If you give a try, you won't miss it the other time. Don't forget to share frontback with your friends. You can also use frontback as Frontfront or Backback, according to the way you use it.
Here's the link to download Frontback from Play Store.
If you would like to add something to this notification, please share it with us in the comment section.
Advertisement: