PC Quick Command is a free Android application, which allows you to control your PC using your Android phone. It's just a simple tool app with a clean user interface, as you won't see any unwanted ads in it. PC Quick Commands require working internet connection on your PC & Android phone, and it controls your PC by sending simple commands from your phone.
Advertisement: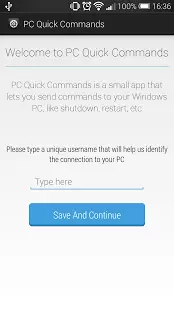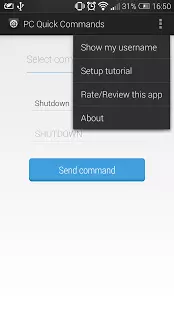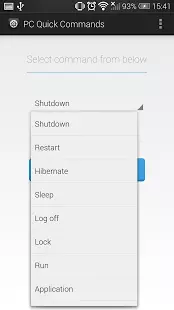 The Commands available in PC Quick Commands app,
Shutdown
Restart
Hibernate
Sleep
Log Off
Lock
Run command (like, ping www.google.com)
Run application command (like, chrome.exe)
Custom command
Download & Install the app to your phone, open PC Quick Commands app, and you will be asked to enter a unique username to control your PC. Once you enter the username tap the Save & Continue button, you will be taken to the command interface, just choose the command you need and tap the Send Command button.
Before tapping the Send Command button, make sure you had installed PC Quick command client to your PC. You must install the client application to your PC to control it remotely. Open the downloaded client app, enter the username you created using PC Quick command phone app.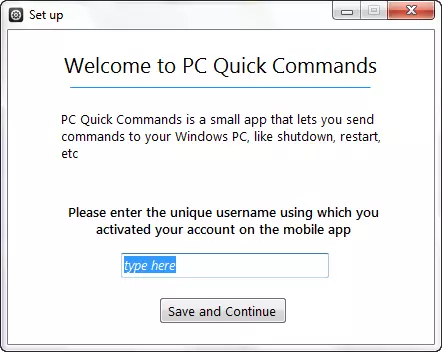 That's it! Now you can start sending commands to your PC. It supports Windows XP, Windows Vista, Windows 7, Windows 8 & 8.1. Soon to be working on Mac and Linux PC's.
If you would like to add something to this notification, please share it with us in the comment section.
Here's the link to download PC Quick Commands From Play Store.
Here's the link to download PC Quick Command client.
Advertisement: