Twitter found a new way to connect with users by introducing promoted accounts in search. The Twitter accounts shown on the left sidebar under the title "Who to follow" are the promoted accounts. People on Twitter promote their accounts to reach more followers and build a community for their brand or for them. By promoting accounts Twitter can make some money out of it. You read more about promoting accounts by clicking here, you can also promote your Twitter account or brand to get some more followers based on location, interest and more. And now Twitter takes up promotion as a serious thing, and they would start displaying the promoted accounts in Twitter search.
Advertisement: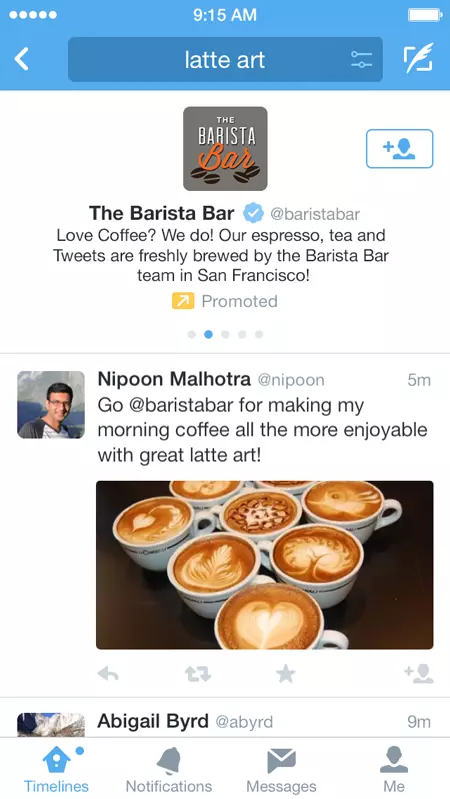 Nipoon Malhotra (@nipoon), Product Manager @ Twitter,
Our Promoted Accounts product helps businesses build a follower base of highly engaged users. According to a recent study, these are people who are 72% more likely to make a purchase from a brand that they follow or engage with on Twitter.
If you would like to add something to this notification, please share it with us in the comment section.
SOURCE: Twitter Blog
Advertisement: