After a busy April fool's day, Google tweaks some changes in Google Play Store. Sure, you might have enjoyed & fooled by Google yesterday and this is not such kind of April fools jokes by Google. You might have notified few changes made on Google Play store app like addition of my play activity page, edit button to edit reviews, improved in-app purchase method, recommendations and more.
Advertisement:

After updating mobile app, it reaches big screen now. Now you can access your play activity using web-version of Google Play Store. Using "My Plan Activity" you can view your rating and reviews made on each apps in one place. Which would look-alike your Google+ page with same cover photo and profile picture. Other options like "Want quick suggestion" too available on Play Store homepage.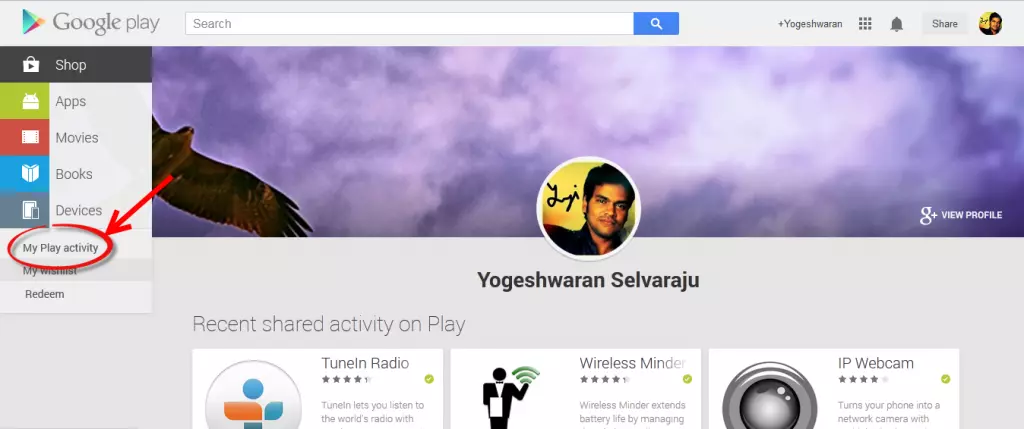 If you can't find the option at your play store sidebar, do make use of the link below.
Here's the link to access your "My Play Activity".
Found another new update on Google homepage, by clicking Google apps button you can find a notification displaying "Drag and drop to rearrange your apps". The new update would help us to rearrange our favorite apps on the top, and other apps at the bottom. Do make use of this update too.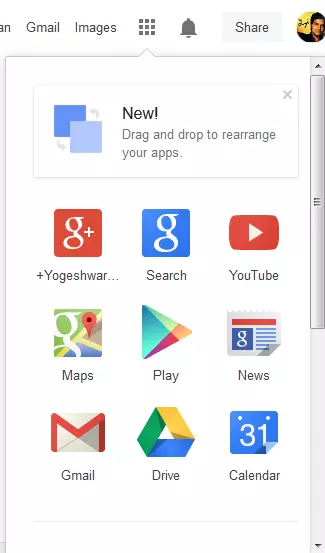 If you would like to add something to this notification, please share it with us in the comment section.
Advertisement: