Secret is an iOS App that allows users to share messages and pictures anonymously within the circle of friends and family. Secret app has been found on October 2013. Recently this app is working on updates such as Alerts, when some users create defamatory posts and ability to share posts with social networking sites. This app has grown prodigiously in a short interval of time since the secret makes in contact with family members and friends, re-sharing the post and to spread good innovative ideas around the world. Now this app has been released in United Kingdom(UK), Australia, Ireland and New Zealand. Initially Secret was released in US.
Advertisement: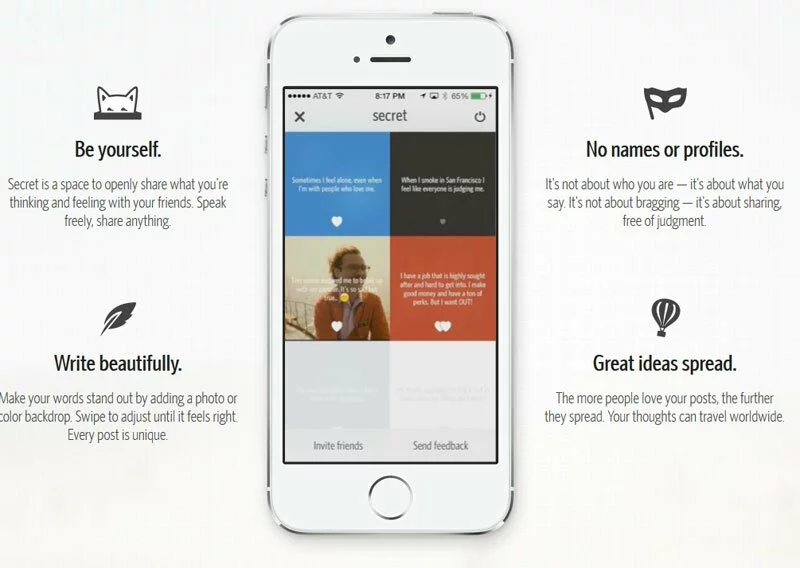 Note: Secret has now released only for iOS, and Android in Beta will be released soon.
Here's the link to Download from iTunes App store
Here's the link to Secret Offical Website
If you would like to add something to this notification, please share it with us in the comment section.
Advertisement: