Few days back, Mozilla launched Firefox 29 for Windows, Mac, Linux and Android. The recent update has made Firefox to look-alike Chrome web browser. Do you like the new disguise of Firefox 29? If you would like to get back the old Firefox design, make use of Classic Theme Restorer.
Advertisement:

Classic Theme Restorer is a Firefox add-on, which restores old Firefox User Interface. It restores squared tabs, app button/app menu, bookmarks menu button, bookmarks sidebar button, history sidebar button and other buttons from Firefox 4-28 (non-Australis) on Firefox 29+. Using Classic Theme Restorer, you can perform special tweaks, change tab colors, customize user interface and more.
To get the old design, just install the add-on to your Firefox 29 web browser. Add-on requires restart to make changes. Once you restart your Firefox web browser, you would get the old design back. You can further customize it using the available options in theme restorer.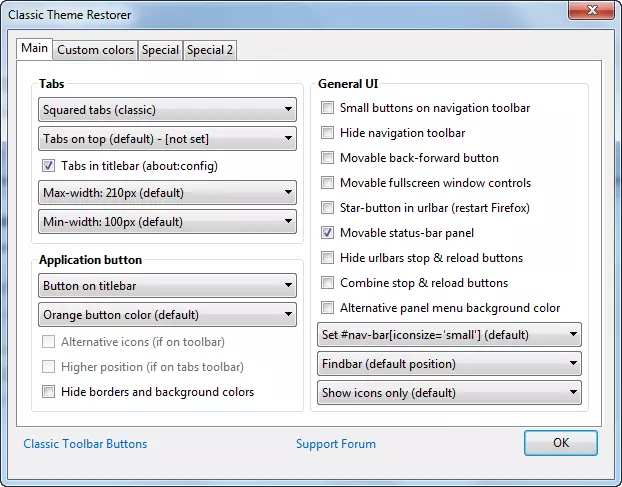 Here's the link to download Classic Theme Restorer add-on.
If you would like to add something to this notification, please share it with us in the comment section.
Advertisement: