Are you a multi-tasker? If you're a multi-tasker, you would love to have multi-tasking features on each gadget you use. We recently explored a multi-tasking launcher for our Android phone, which was a new arrival on Google Play. You the multi-tasker's should give a try and feel multi-tasking in a new way as we did.
Advertisement:

Sidebar Launcher is a free multi-tasking tool for our Android smartphone, which has a simple and unique user interface with the exclusive design of cards. The developer gave a description for the term "card", "Card is a defined as a single/group of function. Add/Remove card as you want, make Sidebar Launcher be your very personal assistant." Does it sound alike Google Now cards?
You can customize the cards by adding new shortcuts, aligning the icons and more. It would look alike default launcher's notification drawer, whereas in sidebar launcher we need to swipe left to check the notification drawer. By default, sidebar launcher supports time & date, favorite app shortcuts, battery condition, memory available, music controller and more.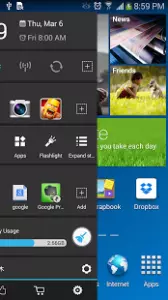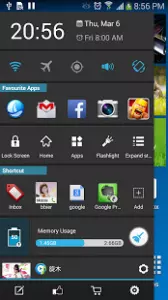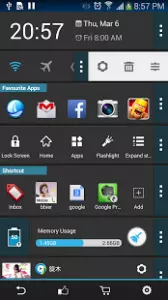 If you are impressed with the free version of sidebar launcher you can unlock pro version and customize it to your need. Does it redefines your way of multi-tasking? 😉
Here's the link to download Sidebar Launcher from Play Store.
If you would like to add something to this notification, please share it with us in the comment section.
Advertisement: