Twitter started rolling out their new profile page to all its users. Few months back, we got few leaks about the update, which was in its beta version. Now, its ready to test by all users. Are you ready to explore the new profile page of Twitter?
Advertisement:

A lot of changes has been made in the new update, as you will feel like using Facebook Timeline feature for the first time on Twitter. As you can add header photo, find the photo/videos you tweeted, find your best tweets, you can pin your favorite tweet, can filter tweet and more. Twitter displays the joining date below your profile picture.
Twitter mentioned that the update may take few weeks to reach all users, can you wait for a week? If you would like to get the new profile page update to your account, do the things listed below.
If you're signed in to your Twitter account, just sign out and sign in to your account to get the update.(This method works like a charm, and this is how I got the update)
If the above method didn't work for you, create a new Twitter account today to check out the new profile page.
Well, Here's my new Twitter profile page,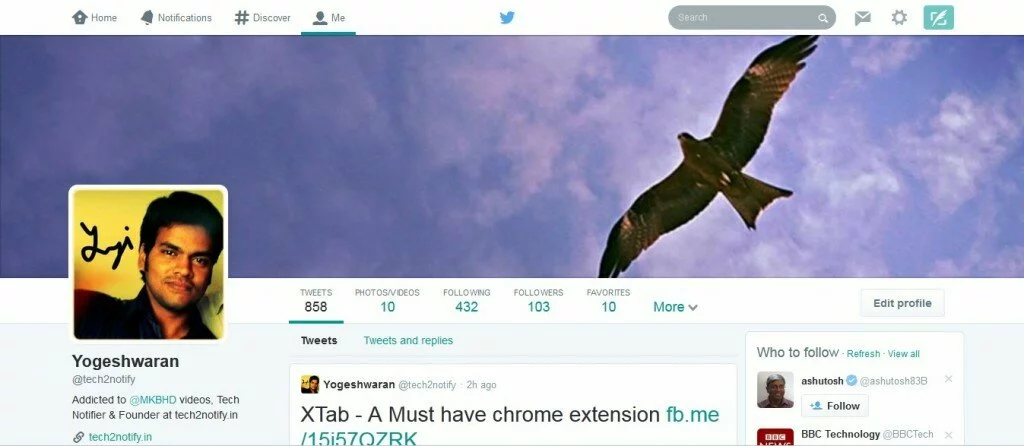 Here are the other few screenshots provided by Twitter,
Follow our official Twitter handle @tech2notify to get more updates.
If you would like to add something to this notification, please share it with us in the comment section.
SOURCE: Twitter
Advertisement: