Surprise for 170 million users, as the creators of Temple Run game Imangi studios announced a new update for the never end running game. We may name the update as Christmas edition of Temple Run coz Santa Claus arrives to Temple Run 2, where our Santa Claus will be running with a back-pack filled with gifts and as usual he will be collecting coins, power-ups, gems and more. Surprise doesn't end up with Santa Claus there are more to notify.
Advertisement: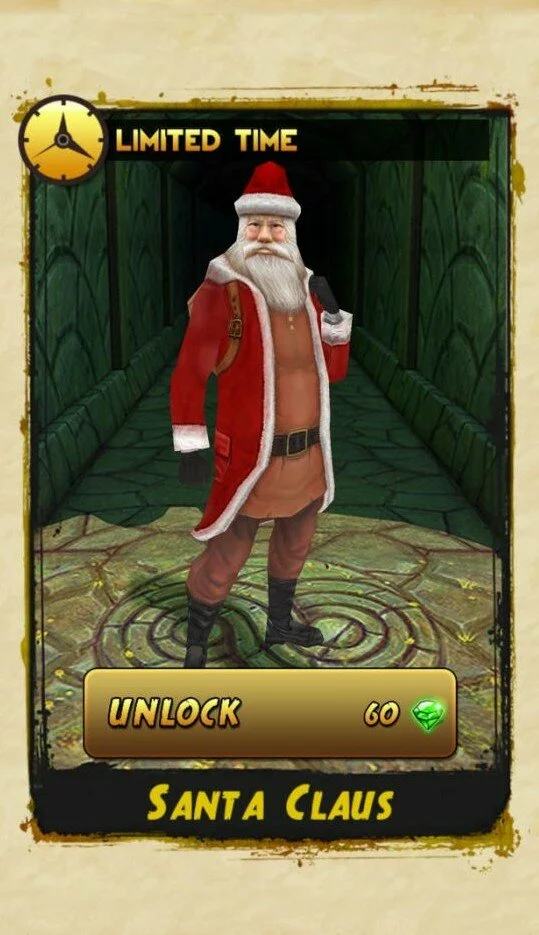 To unlock Santa Claus is bit pricy, as we need 60 gems to unlock him. There are other options available to unlock Santa Claus by spending some $, where it might cost about $6.99 to buy 60 gems or you can pay $10 to buy 150 gems. Other than Santa there are Christmas hats available for other players for that we need to find all the Christmas anticrafts while running.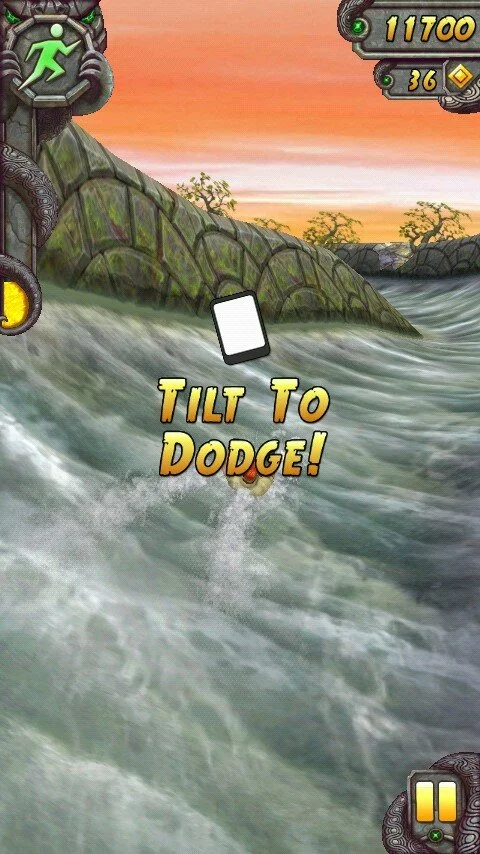 And the other updates made for the Christmas celebration are as follows,
A water slide!!
Run as Santa!! You can unlock Santa for gems!
Santa hats for your characters! Just find all the Christmas artifacts to unlock!
Christmas artifacts to find on your runs!
Mysterious masks to add to your artifact collection!
And more objectives!
Merry running! wishes from Imangi Studios.
After updating the app it feels like playing the game for the first time, and the water slide update is simply awesome its just like playing in water amusement parks. All these updates are available for both Android & iOS users.
Android Users can get their updated app from Play Store.
iOS users can get their updated app from iTunes.
Merry Running & X-mas wishes from Tech2Notify team!!!
Advertisement: