A few days back, Facebook acquired the rapidly growing cross-platform mobile messaging company "WhatsApp", for a total of $19 billion. Although the messaging company acquired by Facebook, Jan Koum, CEO of WhatsApp announces that, "WhatsApp will remain autonomous and operate independently."
Advertisement:

We got an unofficial update from WhatsApp, and the update released just two days after their acquisition. The update would thrill everyone or the couples who often misunderstand each other due to the "last seen at" status. Of course you get it right, WhatsApp users can hide their "last seen at" status in the latest update release.
Also Read: Disable Blue Tick In Whatsapp's New Version 2.11.444
Since the update is not yet available on Play Store, users can download the latest release on WhatsApp official webpage. Once you download & install the application to your Smartphone, open WhatsApp and tap the Settings option from the drop down menu, choose Account —> Privacy option. You see a new option called "Last Seen" in it, just tap to change the setting according to your need. If you choose "Nobody" others cannot see your last seen status, and you will also be unable to see others status.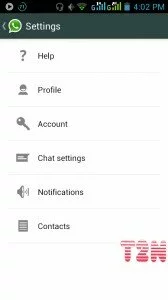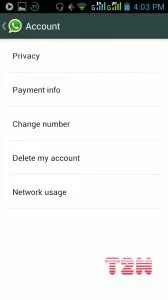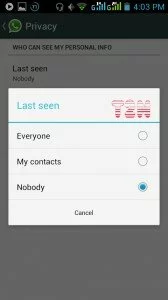 The update would reach Play Store soon, if you would like to use this update before the launch you can use the link below to download the updated version. The update is available only for Android users.
Here's the link to download WhatsApp for Android | iOS.
Advertisement: