Its a surprise update from YouTube. I was just stumbling upon few videos in YouTube today and suddenly notified few changes made in YouTube, which projected YouTube in a new way. Actually its not just few changes as you can notify the changes made in it by seeing the screenshot below.
UPDATE: YouTube Started Rolling Out It's Newly Redesigned User Interface To All Users.
The new UI looks so neat and simple as it highlights each portion in a separate layout. The combination of colors used to highlight looks old, but it looks astonishing while using.
YouTube adds two section called What to Watch and My Subscription to the Center, Guide to the left and Settings and Upload button at the right.
There were no update available officially regarding the new UI, so YouTube might be testing new UI with few users only. I'm glad that I was in the list of few users.

However have you got the new UI of YouTube? check out by visiting YouTube now.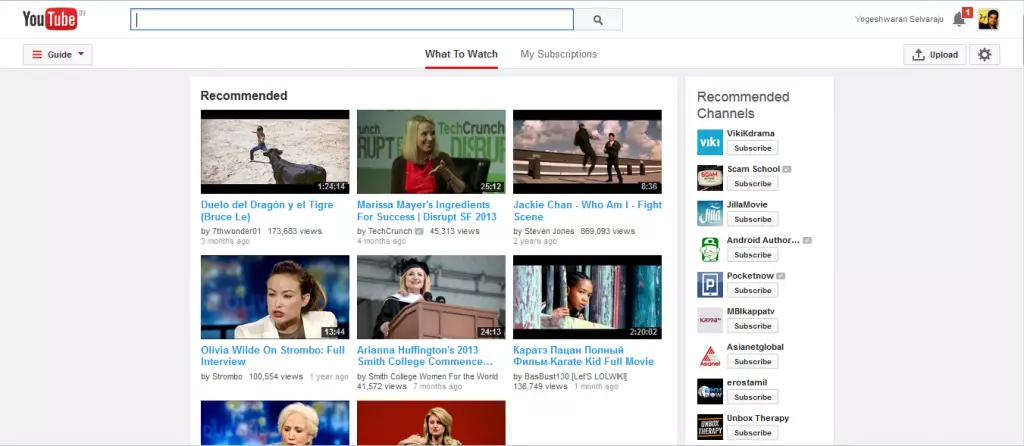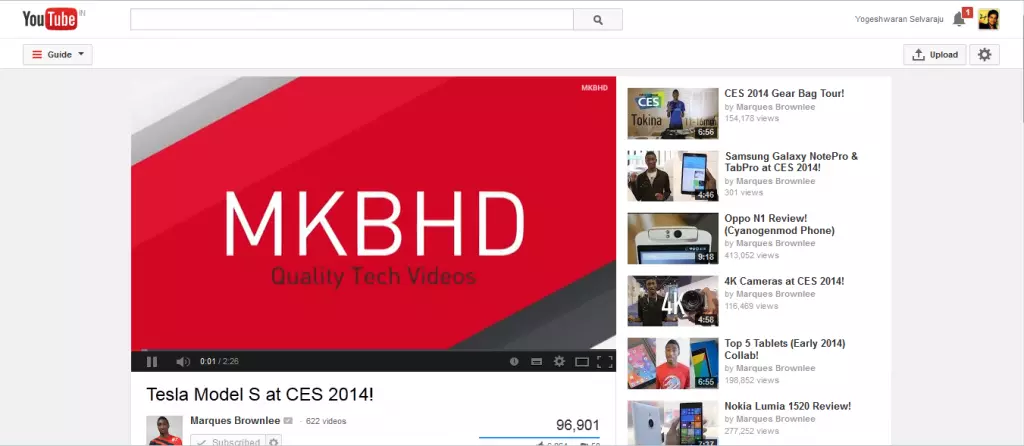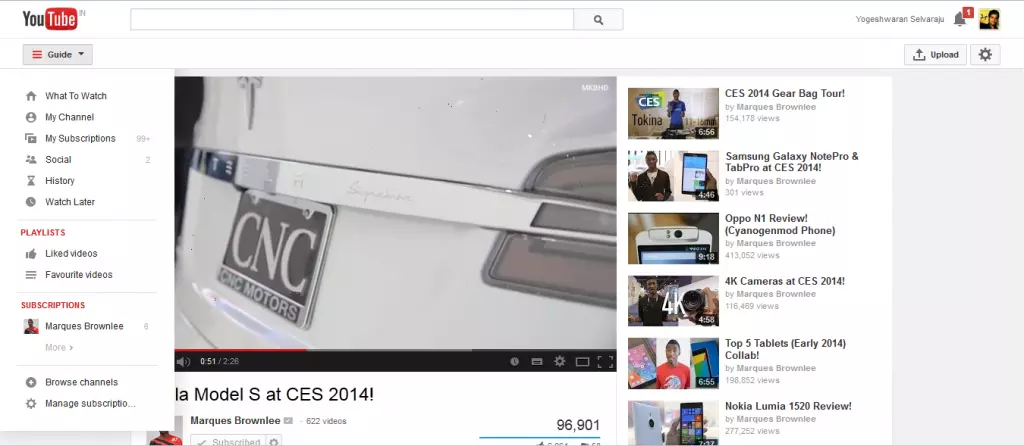 Here's a YouTube video about the update,
The following two tabs change content below.

Yogeshwaran Selvaraju, Mechanical Engineer, Online Web Publisher. Completed Mechanical Engineering in a diverse way and finally ended up founding Tech2notify. He passes the time by Googling, Facebooking and movie buff.

Latest posts by Yogeshwaran Selvaraju (see all)