Spam is a junk mail which we will be receiving a lot in our mail account daily. Those spam messages are of unwanted and advertising messages which wont require our attention at any time. Here is the method to delete the spam messages automatically by using filter method which can save our time from deleting it manually one by one,
Advertisement:

Also Read: How To Edit/Undo Last Sent Email in Gmail?
Method To Delete Spam Messages Automatically in Gmail
Go to http://gmail.com sign in with your username and password, open your Gmail Settings by clicking the gear wheel in top right.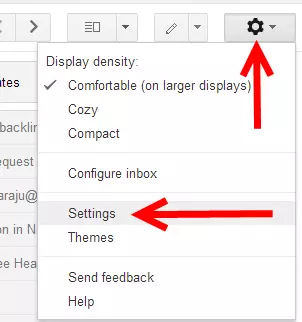 Now select Filters option from it and click on Create a New Filter.

Now a window will pop-up, look for the Has the Words field in this window and type "in:spam" without quotes.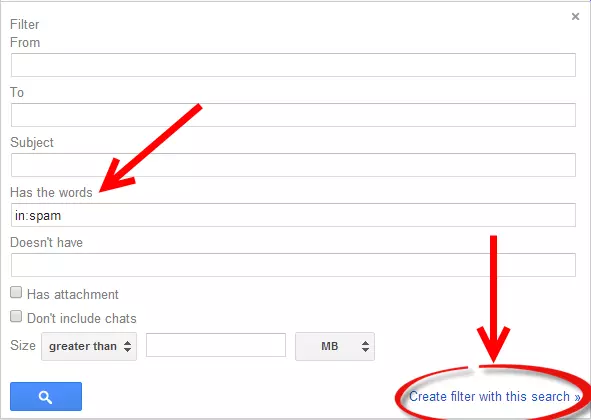 Leave all other fields empty and click Create Filter with this Search, and select OK to proceed to the next step.
Check mark the box Delete it and Also Apply filter to next to Create Filter button, and click on Create Filter.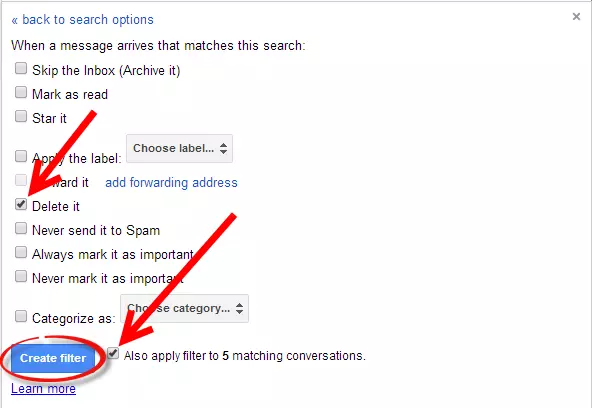 Now you will see a message Your Filter was Created.
Now all your spam messages gets deleted automatically, and there's no more spam messages in your Gmail's Spam folder anymore.
Advertisement: