If you are running Firefox browser on a system, memory usage will be a noticeable issue at many times, where most of the RAM memory will be occupied by Firefox browser, or it may happens when you open many tabs in it. Regarding this issue, Mozilla did a lot of experiments in the past year to improve memory usage up to a point, where it managed to sneak by Chrome and other browsers when it comes to memory problem.
Advertisement: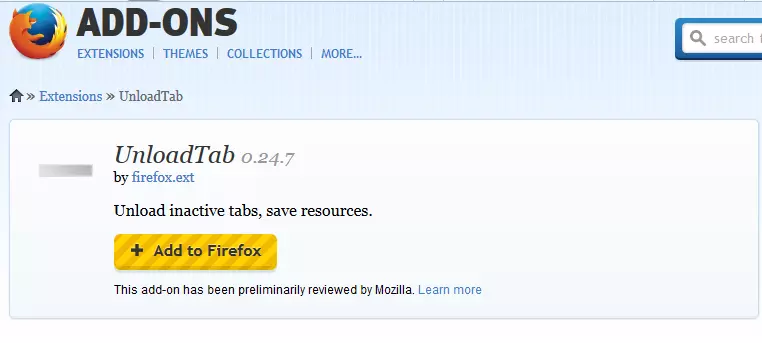 UnloadTabs is a Firefox extensions provides you to improve Firefox's memory usage by unloading inactive tabs. It first enables you to unload any tab, or all tabs except a selected one in the web browser manually. To do so, simply right-click on any tab and select the appropriate action from the context menu.
Also Read: Find Your Typing Speed Using Your Android Device
The second feature automates the process for you. You can set a timeout interval after which the active tabs get unloaded automatically to free up memory that they have occupied.
Firefox used about 220 Megabyte of RAM while running with the extension installed and active in the browser. And that's with more than 50 tabs open across two browser windows. If you run Firefox without the extension you will notice that it uses more RAM over time as more tabs remain active in the browser. If you are noticing a high memory usage it is more likely that it is caused by an extension or plugin installed in the browser.
Here's the link to download UnloadTab extension.
Do share your experience with UnloadTab, whether it sorted out Firefox's memory usage problems.
Advertisement: