What's your typing speed while using computer? How many words will you type per minute using a computer? If you wish to find your typing score, take up a typing test and check your score. In a same way you can test your typing speed in a Android device? Comparably your typing speed will be better while using a computer than phones. If you would like to test your typing speed in phones, do make use of Typist.
Advertisement:

Typist a free Android app, which helps you to find your typing speed. Typist app includes 10 different typing tests, with options for 1, 2, or 3 minutes tests. You can choose the time duration, type of test and more. If you have any vision problem with the text size, you can change it from settings option.
Just start typing in the highlighted word  in to the text box, and the timer will start run. Once the time duration gets over, the app starts generating the result and displays your WPM count. You can save your score with name and compete with others or yourself later.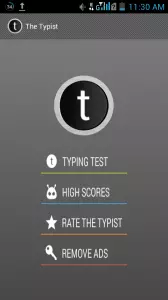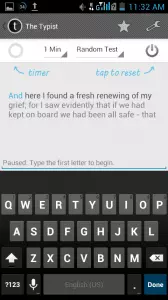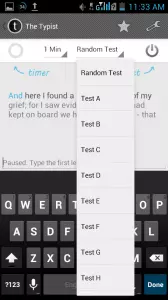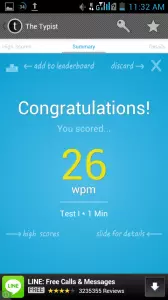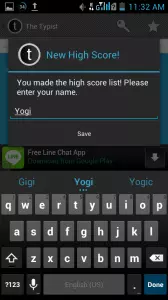 Typist would be more fun when you and your friends compete each other using your scores. By the same time you can improve your typing speed 😉 Share your scores in the comment section below.
Here's the link to download Typist from Play Store.
If you would like to add something to this notification,please share it with us in the comment section.
Advertisement: