BlackBerry Messenger(BBM) is an instant messenger with video calling capability, it was initially developed only for BlackBerry devices as we need BlackBerry PIN to send and receive messages via internet. BBM was developed by BlackBerry Limited. BBM has more than 60 million users on BlackBerry alone, and more than 10 billion messages been sent and received each day, nearly twice as many messages per user per day as compared to other mobile messaging apps.
After surpassing 7.0.1 versions BBM will be available for Android and iOS based phones. Regarding the release for Android phones there was a rumor that BBM available is in Play Store on June 21, 2013, and it turned out to be fake. And now its official that BBM will be available for Android users from 7 AM 21 September, 2013 and for iOS users available from 12:01 am 22 September,2013.
And sure its gonna be a healthy warfare between other instant messaging applications available for smartphones.
Andrew Bocking, Executive Vice President for BBM at BlackBerry said:
"BBM is a very engaging messaging service that is simple to use, easy to personalize and has an immediacy that is necessary for mobile communications. With more than a billion Android, iOS, and BlackBerry smartphones in the market, and no dominant mobile instant messaging platform, this is absolutely the right time to bring BBM to Android and iPhone customers."
If you are  new to BBM then here are the features available,
Make video calls over Wi-Fi or the mobile network.
Send and receive unlimited lengthy messages.
Lets you invite up to 30 friends to chat together.
You can choose your own personal BBM display picture and status.
Real-time confirmations when messages are delivered and read.
Share photos, music files, videos and more with multiple contacts at once.
Add contacts by scanning QR Codes, using NFC technology or sharing PINs.
Create and join groups where you can share and discuss lists, photos etc.
Share location.
Free Call BBM contacts over Wi-Fi.
Here's a demo video about BBM,
SOURCE: BlackBerry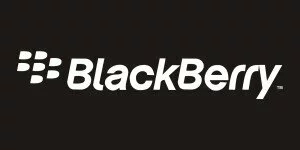 About The Brand:
Official Website: http://blackberry.com
The BlackBerry is a line of wireless handheld devices and Read More Here


The following two tabs change content below.

Yogeshwaran Selvaraju, Mechanical Engineer, Online Web Publisher. Completed Mechanical Engineering in a diverse way and finally ended up founding Tech2notify. He passes the time by Googling, Facebooking and movie buff.

Latest posts by Yogeshwaran Selvaraju (see all)