BlackBerry steps into its 5th year, the well known product of BlackBerry's BBM makes its user count grow steady in an inclined way within a short period of time. To make it more appealable to all smartphone users, BlackBerry keeps updating its features in a regular basis. And now on the day of Blackberry's fifth anniversary, they released a new version of BBM, with improved features. Are you ready to explore the new version of BBM?
Advertisement:

BBM rolls out its new version to both Android and iOS users, and you can get it by updating the app on Play store and app store. The newly included features are the new BBM shop to install more stickers, sharing photos in group chat and can attach file size up to 16mb. Previously, the file size limit was about 6mb, which was a better improvement now to share larger files 😉 You can make use of new stickers available on BBM shop which you can get it for free of cost, sometimes for $1.99.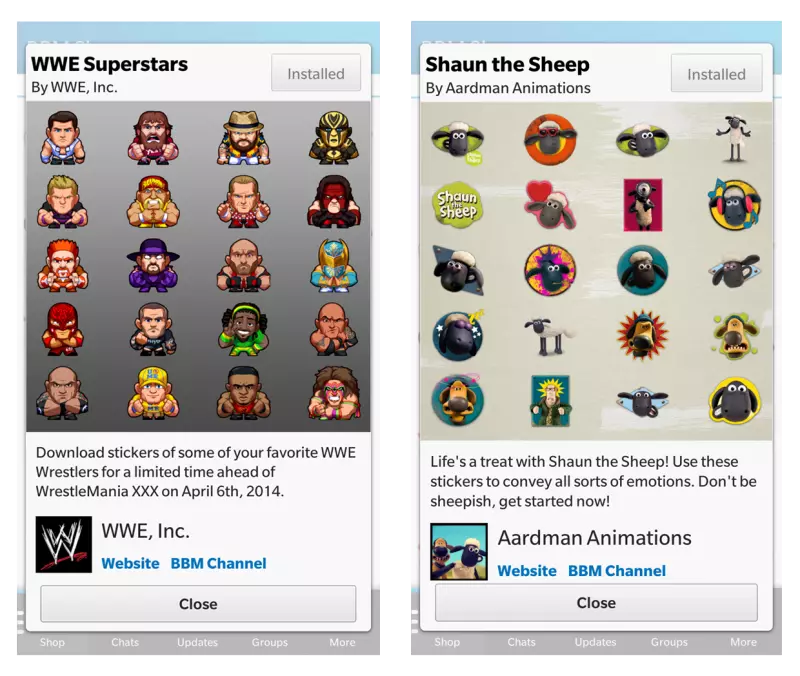 The stickers in BBM shop are quite unique than other apps, which you will check out for sure. And other features seems to similar things compared to other chat applications. Do share your favorite stickers in our comment section.
Here's the link to download BBM from Play Store.
Here's the link to download BBM from App Store.
If you would like to add something to this notification, please share it with us in the comment section.
SOURCE: BlackBerry Blog
Advertisement: