We will be benchmarking our Android smartphones to know the performance details of the phone. There are apps like AnTuTu benchmark, Quadrant standard edition, Nenamark2, CPU benchmark, RD 3D benchmark and more to benchmark our smartphones. Each apps has its own functions to benchmark performances of CPU, GPU, I/O, Memory devices and more. Have you ever tried to benchmark your windows PC? If not here's the application to benchmark you Windows PC performance.

Advertisement:

DiskMark is a Windows PC utility software used to benchmark disks and hard drives performance. You can check the writing speed and reading speed of your PC's drive. It also provides graphical data which helps out to find the performance visually too.
Once you download and install DiskMark in your PC, launch the app to benchmark the hard drives performance. DiskMark will allow you to choose the drive which you would like to benchmark, after choosing the drive you can press Start to run the test. You can also allow intermediate caching while testing by clicking on the checkbox below Runs tab.
If you're good at PC setting you can also use different Set Size, Rounds, Runs and get different performance report for your PC.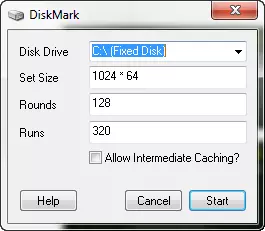 Once the test is completed you will get a pop-up showing Complete. By clicking OK you can view your PC's drive performance like writing speed and reading speed.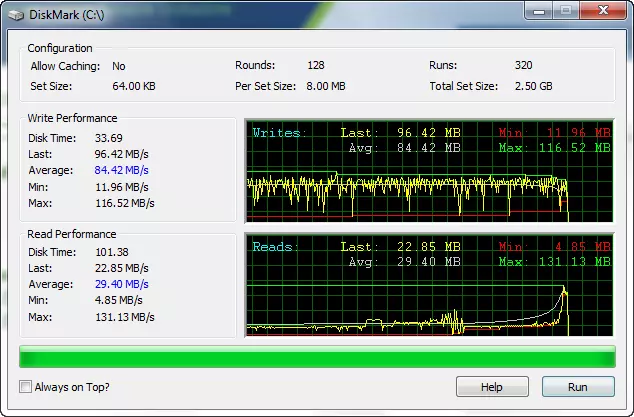 You can view your Min., Max. and average speed of your drive. If you would like to test other drives too, you can click on Run button at bottom and check the other drives performance too.
As we know the benchmark app will be useful only when we install the app to our PC or phone afterwards we wont be using it, but we should know our PC's performance by using these software's which would let us to gain some PC knowledge.
Here's the link to download DiskMark.
Advertisement: